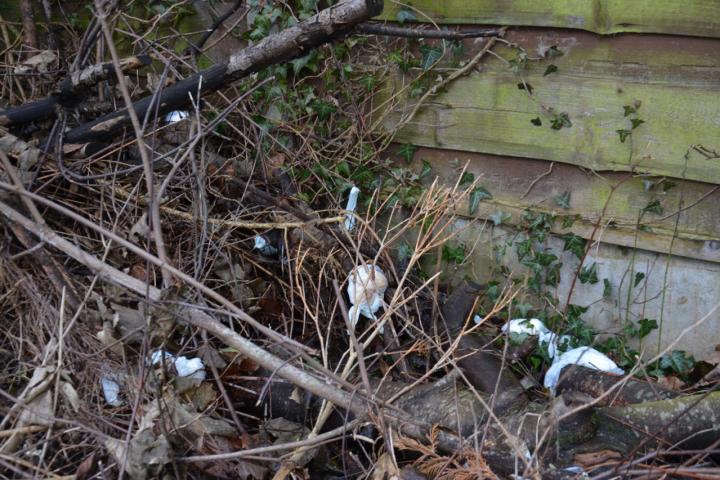 Alderley Edge Parish Council is exploring ways to tackle the growing problem of dog fouling, which selfish owners are leaving around the village.
Craig Browne and Mike Dudley-Jones recently met with a company which has been working in two areas of the country to eradicate the problem.
Councillor Mike Dudley-Jones said "The first thing we should all be mindful of is that if solving this growing problem was easy - every town and village would have done so by now! As we know only too well in Alderley Edge notices and signs with eyeballs 'watching you' seem to have little effect and something more radical is needed."
At their meeting on Wednesday, 28th February, the mechanics and economics of the scheme were discussed along with a number of actions which would need to happen in order to implement the scheme in Alderley Edge.
Councillor Mike Dudley-Jones explained "Alderley Edge Park and Chorley Hall Lane Playing Fields and the path that joins the two areas next to the Allotments would need to become designated and signposted as Areas with a Public Space Protection Order placed on them by Cheshire East Council.
"Dog walkers seeking to use these areas to walk their dogs would be required to demonstrate that their dog has been registered on the Alderley Edge DNA database at a cost of around £20.00. Registering is a simple mouth swab sample sent to the database. Registered dogs would be identified by a small, numbered fluorescent tag.
"Given that there is no other registration of dogs required by law (yet) since the old Dog Licence disappeared in 1987 the advantages of having a dog DNA registered go beyond just anti fouling as registered pets can then be traced if stolen especially when presented at Veterinary Practices, after such a theft. The £20.00 (approx) is a one off charge not an annual licence fee."
He added "Dog mess found in PSPO areas (a very small sample) can be sent for analysis and if the dog is on the database the identity of the owners can be immediately provided - and they can then receive a written warning. A repeat occurrence would lead to a Cheshire East fine of around £1000.00 with the DNA evidence ensuring that no excuses would be accepted. Clearly, most dog owners who are prepared to register for the scheme, would also be the owners most likely to 'pick up' so perhaps no great advantage so far.
"If, however, the dog is not registered the sample analysis process can still accurately identify dog breed, size, sex and if taken to conclusion even the eye colour can be identified! This might only be used for persistent abuse but it acts as a significant deterrent to those who might feel they can walk where they like, often early in the morning before work - and break the rules laid down so long as nobody sees them! This 'fear' of being caught by the evidence left by the offending dog, not because the offender was seen, seems to play a significant role in the success of the Scheme."
Councillor Dudley-Jones continued "I need to say again that my understanding is that once key areas are removed from the morning and evening dog walk for owners who refuse to register because they are now designated PSPO there is a rapid change of heart and fear sets in as the potential abuser realises they no longer have to be 'spotted' breaking the rules. The dog mess they decide to leave will be what convicts them!
"Is the pursuit of this Scheme so ridiculous? I am not sure that it is. Government legislation and discussion of registration surrounding dog and other animal ownership is coming back because DNA advances are so effective. It might be useful to help Cheshire East and our residents to join other success stories in the UK who are already leading the way?"
The company will be presenting to the Parish Council more fully at their next meeting on Monday, 12th March and they have agreed to run a registration stand at Alderley Edge May Fair on Saturday, May 19th.
Alderley Edge Parish Council will also be discussing this scheme with Cheshire East Council and exploring whether any funding could be made available to assist to implement the scheme.
What do you think about the proposed scheme? Share your views via the comment box below.