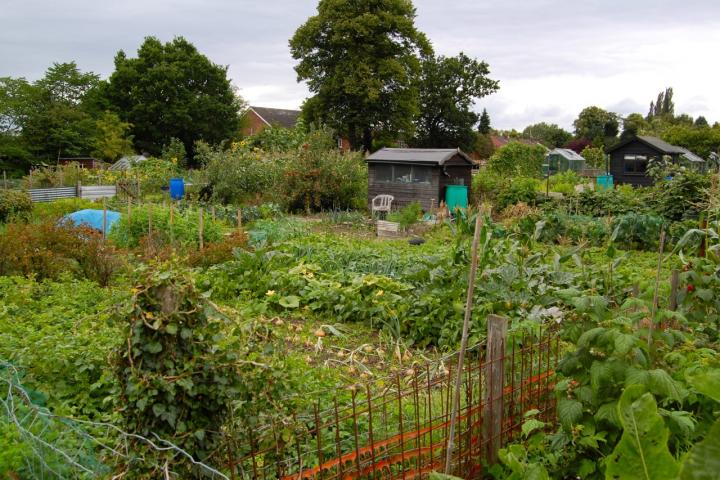 Alderley Edge Parish Council has agreed to cover the cost of hiring a skip in an attempt to stop allotment holders burning their waste, which is annoying local residents.
Members approved a proposal at their meeting on Monday, 12th February, to spend around£200 to hire a green waste skip for the Chorley Hall Lane allotment site.
Speaking at the Parish Council meeting on Monday, 12th February, Councillor Craig Browne explained "Several residents have previously complained to me that they are unable to enjoy the amenity of their gardens, particularly at weekends, due to excessive smoke caused by bonfires.
"Generally speaking the burning of green waste is not good practise from an environmental view either and I have discussed this with the Allotment Society and asked how we can work with them to discourage it in future and to help address the concerns of the residents.
"The provision of a 10 yard green waste skip would equate to an apparent capacity of 200 black bin liners which is considered to be sufficient for a site the size of Chorley Hall Lane."
The councillors were all in support of the proposal apart from Councillor Christine Munro who asked "Why can they not take their waste to the skip like everybody else does?
"Couldn't they say that if you have an allotment here you cannot burn your waste? I know it is only £200 and it is not a lot of money but it's just that everyone who has a garden takes their stuff to the tip so why can't they?"
Councillor Craig Browne replied "I think traditionally they've chosen to burn rather than what you have just said."
He added "Most of the skip firms are quite flexible, they charge by the job rather than the number of days. So the skip could be there for 6 days or it could be there for six weeks."
Councillor Mike Dudley Jones commented "I think it should be reviewed. I have a suspicion that after about three weeks it will be full and then it will sit there for the whole of the season waiting to be collected because it goes on all the way until November. People are stripping stuff out, I don't know that it will cope."
Alderley Edge Parish Council agreed to pay the charge for a year then monitor the situation.
Councillor Rachael Grantham said "If it avoids burning waste, which isn't ideal and is clearly causing an issue for the residents, then hopefully it will get round that but if it is not working then we don't do it again."