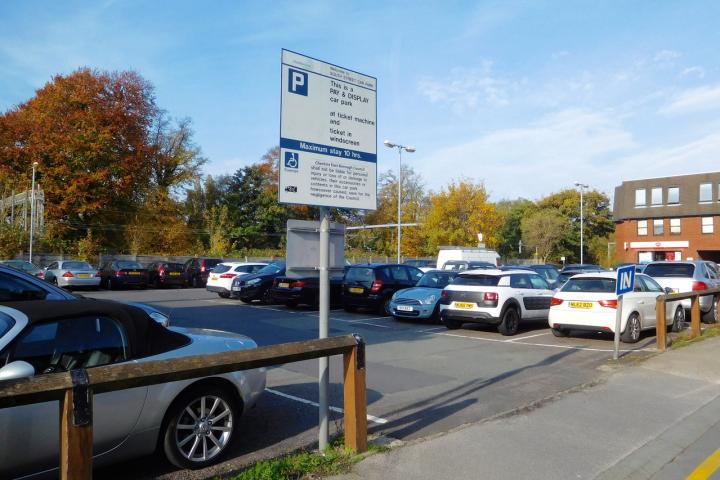 The free parking initiative in Cheshire East towns, which was introduced in 2016, is being made available again this year.
Cheshire East Council introduced up to 4 days of free parking a year in Council owned car parks where charges apply, so in Alderley Edge the offer of free parking applies to South Street car park.
The scheme is designed to encourage more people into towns and villages to boost trade, however it has been criticised for failing to grab people's attention and being badly promoted - which meant that some motorists who used the car parks on the selected "free" days were completely unaware of the scheme so they purchased tickets as per normal.
Alderley Edge Parish Council needs to agree the four days with Cheshire East Council when free parking will be available so they have approached local businesses for feedback.
Speaking at the Parish Council meeting on Monday, 12th February, Councillor Rachael Grantham said "This cropped up last year out of the blue and we didn't have much time to think about it. However, this year we have a little big longer to get some information from other people in the village."
Having consulted local businesses, both retail and services, the majority wanted it spread across four Saturdays throughout the year. From the feedback received Cllr Grantham recommended the following four dates:
Saturday 31st March - which is Easter weekend
Saturday 7th July - which is Independents Day. July is independent retail month and that Saturday is the main focus for independent businesses as a national campaign.
Saturday 2nd December - which is small business Saturday.
Saturday 22nd December - which is the last Saturday before Christmas.
In order to avoid all the spaces being taken up by workers, the free parking will start after 10am.
Councillor Rachael Grantham added "One of the traders commented they would ensure none of their staff used it for those particular days if we were going to put the emphasis on bringing people into the village to use the businesses."