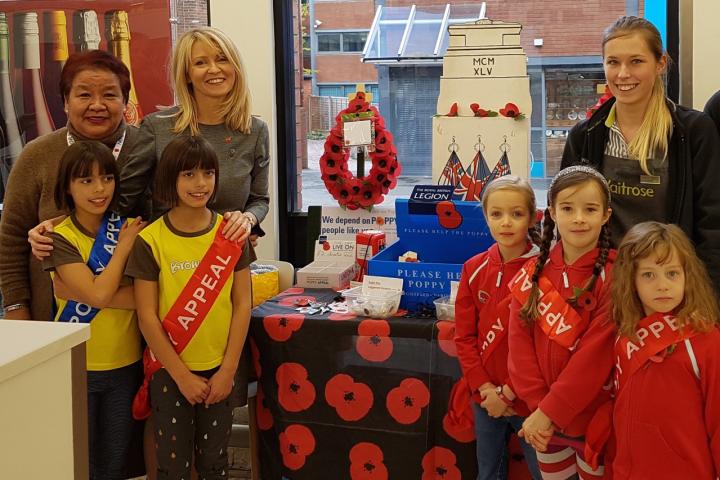 A special presentation is taking place this weekend to acknowledge the important role young people play in the annual Royal British Poppy Appeal.
The Lord Lieutenant of Cheshire Young People's Poppy Award will be held at Wilmslow High School on Saturday, 10th February to show appreciation to the Cadets, Guides, Scouts, Cubs, schools and individuals who use their initiative to help.
The County Poppy Appeal Organisers have been putting this event together for Cheshire for the past three years but feel that their time has come to an end.
Organiser Khumi Burton, County Poppy Appeal Co-ordinator for Cheshire East, said "I feel very strongly it is important to encourage young people to instil a sense of discipline and volunteering spirit as they are going to be our future in whatever walks of life they will choose.
"They come out in the cold and collect for the Poppy Appeal so that those who are less fortunate, who the Royal British Legion supports, can be helped."
Guests are requested to arrive between 12.30pm and 1pm at Wilmslow High School and the service will commence with a welcome from Khumi Burton at 1.15pm. Following the presentation of certificates and trophies by the Lord Lieutenant of Cheshire David Briggs MBE, refreshments will be served.