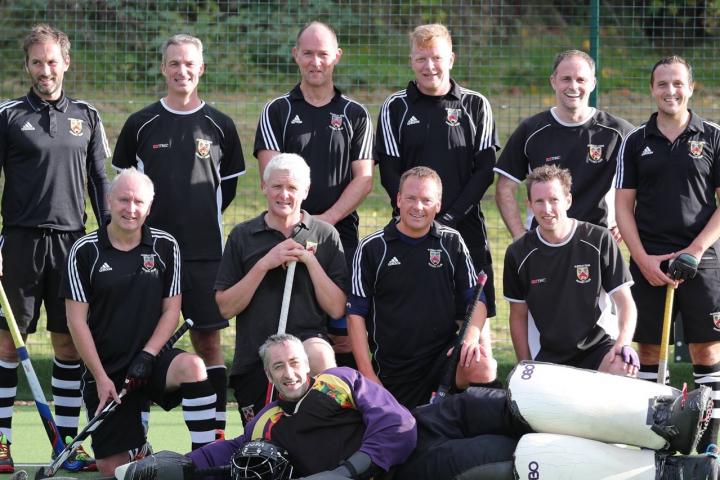 It was another busy weekend on hockey pitches around the North-West with Alderley Edge fielding 14 teams on Saturday for league games and another 7 on Sunday in various cup competitions
Saturday's league games proved challenging for several of the club's Mens and Ladies teams. The Mens 1s went down 1-2 to Chester 1s in the North Premier league but, encouragingly, still sit fourth in the table with a game in hand over the second and third placed teams.
The Mens 2s lost their North league division 2 mid-table clash with Liverpool University 1s, while the 5s, 6s and 7s also struggled to pick up points. It was a different kettle of fish for the 3s and 4s though. The 3s were away to Chester 3s in North West division 3 and made their presence felt when they put four goals past their hosts. Young Ben Sharrock found the back of the net twice, with Tom Stoner and Andy Walker also getting their names on the score sheet. All bodes well for their meeting with league leaders Timperley 2s next weekend.
The formidable force that is the Mens 4s continued their unchecked progress in division 4 – their 2 -1 win over Knutsford means they are now 12 games without loss and sit second in the league.
The Ladies 1s were left wanting against an impressive Doncaster 1st XI in the North Premier League, losing 3-0, and will head to Kirkby Lonsdale next Saturday looking to re-discover their inspiring early season form. The 2s, however, continued their bid for promotion out of Cheshire league division 1 by beating Rhyl 1-0 to remain three points clear at the top of the table.
The 3s lost against third in the league Winnington Park, while the 4s dug deep to secure a 2 -2 draw against on-paper favourites Oxton 2s with U16 player Lucy Walmsley scoring both Edge's goals. The 5s went one better, beating Oxton 3s 3-0 in their division 4 match at Kings Macc. A solid team effort resulted in Chloe Richards scoring twice after Min Hedley set the tone, converting a powerful cross from Lizzie McCallum. The 6s and 7s lost against Sale 3s and Wilmslow 4s respectively.
The U14 girls Tier 1 and 2 teams won their latest pool games against Deeside and Repton respectively. Goals from Sophie Smith and Sophie Miller ensured the Tier 1 win, with an Issy Broadbent hat trick and an opening goal from Molly Bridgewater sending Repton packing in the Tier 2 fixture.
The U16 girls faced National League clubs Bowdon and Brooklands in a tough triangular fixture. They showed real skill and determination to draw both matches, while their Tier 2 team mates also drew against Bowdon's Tier 2 squad. These results were enough to see both teams progress to the Area Finals of their respective competitions in March.
Not to be outdone, the U16 boys played some great hockey when they hosted Oxton at the Edge. Goals from George Muirhead, Simon Swatland and Ben Sharrock put the game beyond the opposition's reach. At the other end of the age spectrum the Over40's put on a masterful display to dispatch Crewe 7-0 to progress to the next round in their knock-out competition. Sadly the U18 girls didn't enjoy such a lucrative day going down 1-4 to Ben Rhydding. That said, they did themselves proud against opposition which comprised several England internationals.
Photos: AEHC Over 40s.
Match report by Sue Polley.
Tags: