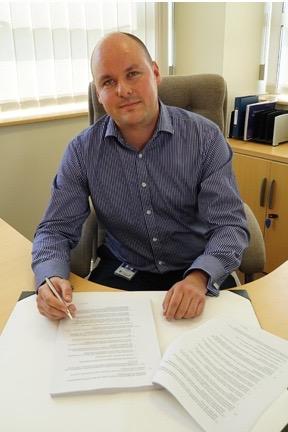 Cheshire Police & Crime Commissioner says members of the public have given a clear indication of their opinion on the policing precept.
David Keane says a public consultation on Cheshire's police precept – launched to help gauge people's views ahead of a full budget consultation which will commence later this month and run throughout January – has given a strong indication that the public of Cheshire is potentially supportive of an increase in the precept to help protect frontline policing.
The Commissioner has been calling on communities to answer a key question on how future funding required to protect frontline officers and deliver on their policing priorities should be paid for.
David said "Over 72% of respondents have said they would be supportive of paying a higher precept of around 18p per week should it be necessary to protect front-line policing.
"When I was given the honour of being elected, I said I would listen to the communities we serve. I would listen to their concerns. I would listen to their priorities. I would ask them the important questions around the future of the force. And I would act on it.
"The debate around police funding is so critically important to the future of the force, so it's important that we have an open and honest debate about the options. Put simply, without a fair funding settlement, we either cut back on officers – the front line neighbourhood presence which people tell me is important to them – or we look at ways, through the precept, to help maintain services and officer numbers."
The Commissioner consulted on a precept rise of "up to five per cent" – equivalent to 18p per week for the average home – as part of the Cheshire-wide discussion to enable the Constabulary to maintain officer numbers at their current level. Otherwise David Keane said up to 80 officer posts could be cut.
The precept debate has prompted feedback from some quarters of the community about the cost of the Police & Crime Commissioner's office, something David Keane has confirmed he'd be happy to address.
He said "When I came in as Commissioner, one of the first things I addressed were the costs of this office. They were too high. So, I streamlined my team, I got rid of the company cars and I moved our office to a new lower cost location. Our costs are now the second lowest of any Police and Crime Commissioner office in the country.
"Up and down the country PCCs act as the voice of the people and hold the police to account," David added. "We are responsible for the totality of policing. At a total cost of less than 0.4% of the overall policing budget in Cheshire, I feel that this is a very small price to pay for the impact we have on delivering a high quality police force."
Over the past seven years, Cheshire Constabulary has made savings of more than £60 million. Analysis by the Police & Crime Commissioners Treasurers' Society shows Cheshire Police has suffered a cash cut of 23% since 2010 and a real terms cut of 37%. The Office of the Police and Crime Commissioner says it has done its bit too by reducing its spend by 37% (around £400,000) – which equates to a third of the previous Commissioners budget.
A flat cash settlement from the Government could mean that, over the next three years, Cheshire Police will need to find further savings of more than £13 million - around £4million in 2018/19, £5million in 2019/20 and a further £4million in 2020/21.
The full consultation on the police budget will take place between Thursday, 21st December 2017 and Wednesday, 24th January 2018 following the Government announcing budget settlement for Cheshire just before Christmas.