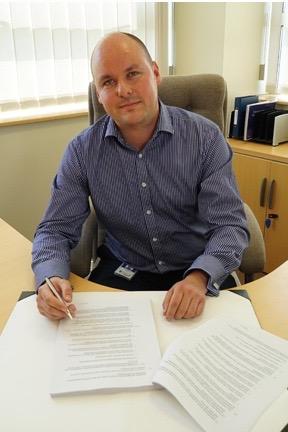 Cheshire residents are being asked if they would be happy to accept an increase in the police precept (which is one component of homeowners' annual council tax bills, which also include local authority, fire and parish council tax) in order to retain 80 officers or PCSOs.
Police & Crime Commissioner for Cheshire, David Keane, is calling on the communities of Cheshire to have their say on the future of the force, as the region gears up for a potentially 'woeful' flat cash settlement from the Government.
Although the provisional settlement for Cheshire's police force for 2018/19 and beyond won't be known until later this month, the Police & Crime Commissioner has a statutory duty to consult with the people of Cheshire on future funding through the police precept.
Throughout December and January, the people of Cheshire will be consulted on two potential options for the future of the force: either a reduction of some 80 frontline officers and PCSOs or increasing the funding the force receives through the precept, by around 18p per week for the average home.
David said: "When it comes to telling me their policing priorities, the people of Cheshire have spoken loudly and clearly. They want to see real neighbourhood policing; they want us to tackle new and emerging threats to our way of life; they want us to put victims first and to protect the most vulnerable members of our society; and they want us to prevent anti-social behaviour and disorder in their communities.
"They also want a police service fit-for-the-future and a service that is connected with, and accessible, to their local communities. This is something that I and everyone involved in Cheshire Police wants too. We want to be able to deliver a strong, visible and efficient force capable of managing current crime and emerging threats to our safety.
"Unfortunately if the Government does not give Cheshire Police a fair funding settlement, then, to put it bluntly, the thin blue line in our region could be stretched to breaking point and we will be forced to lose as many as 80 officers on our frontline or increase the precept."
Over the past seven years, Cheshire Constabulary has made savings of more than £60 million. Analysis by the Police & Crime Commissioners Treasurers' Society shows Cheshire Police has suffered a cash cut of 23 per cent since 2010 and a real terms cut of 37 per cent.
A flat cash settlement from the Government could mean that, over the next three years, Cheshire Police will need to find further savings of at least £13 million - around £4million in year one, £5million in year two and at least a further £4million in year three.
David said: "Combined, that's over £73million worth of savings in just over a decade, which is quite simply unsustainable. By generating savings of more than £8million every year over the last seven years, we're at a point now where more than 76 per cent of the police budget for Cheshire is spent on officer and staff pay. Added to that, we have had to fund ourselves 1 per cent of the recent 2 per cent pay award, so the financial burden is intensifying.
"The Constabulary has done an incredible job to find the savings it has by improving processes, finding efficiencies through stronger collaboration and by streamlining the estate to generate long-term savings. However, it has now exhausted nearly all of its options for efficiency savings."
Reports are suggesting that the Government is intending to release the usual cap on precept charges nationally. This would mean that, whilst putting the burden of police funding increasingly on local taxpayers, it could allow Cheshire Police to go a long way to maintaining police numbers.
David said: "Raising the precept by as much as five per cent would obviously not be an easy option. We want the Government to share the burden, not simply pass it across to local people like it seems to be doing. But it's important we gauge views on our future funding, and look at how we can continue to remain fully focused on efficiency whilst delivering on the policing priorities of the people of Cheshire, such as having a visible police presence in every ward in our communities."
Although the fate of force funding won't be known in detail until later this month, the Police & Crime Commissioner's Police Funding Consultation is required to take place in time for the budget and precept to be proposed on 31 January 2018. As a result, the consultation will take place between Thursday, 28th December 2017 and Wednesday, 24th January 2018.
People and businesses in communities across Cheshire are being invited to give an indication whether they would be prepared to support a five per cent increase in the precept, rather than the 3 per cent maximum currently allowed by Government.
Click here to access the Commissioner's survey's short consultation questionnaire.
Tags: