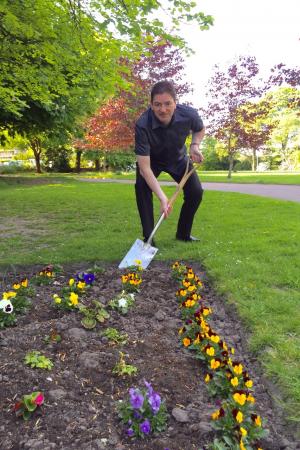 The Alderley Edge in Bloom team are looking for local groups to help improve the appearance of the village park by taking care of a small area.
The Bowling Section of Wilmslow U3A, who bowl at the park on a Friday afternoons from April to September, has chosen to adopt the small garden area near to the bowling hut and the bowling green in Alderley Edge Park.
The In Bloom group are keen to hear from any other groups of people who use the park for bowling, tennis or other social activities and would be interested in adopting a small garden area.
Contact Christine Munro for information on how to adopt and look after one of the garden beds in the park.