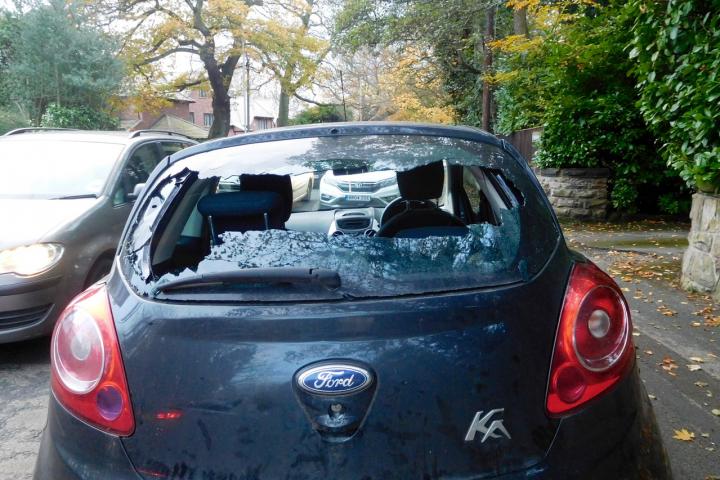 Motorists and local residents are urged to be vigilant because another two cars have had their rear windows smashed whilst parked on Ryleys Lane today (Monday, 13th November).
Both vehicles were parked on the stretch of road between the junction with Redesmere Drive and the entrance to the car park.
The incidents occurred some time between 8.30am and 1pm and have been reported to police.
The first incident reported to the police occurred on Friday, 25th August, at which time reader's reported seeing at least two other vehicles parked on the same stretch with rear windows smashed.
Then Sarah Cairns contacted alderleyedge.com to inform us that her rear window had been smashed on Monday, 30th October, whilst she was at work, and the same thing had happened to her old car whilst parked on Ryleys Lane back in May.
Sarah then noticed a vehicle had been damaged in the same way as hers whilst leaving work on Friday, 10th November.
As far as we aware no items have been stolen from any of these vehicles.
Anyone with any information about this incident, or any previous ones which were not reported to the police, should contact Cheshire Police on 101.
Tags: