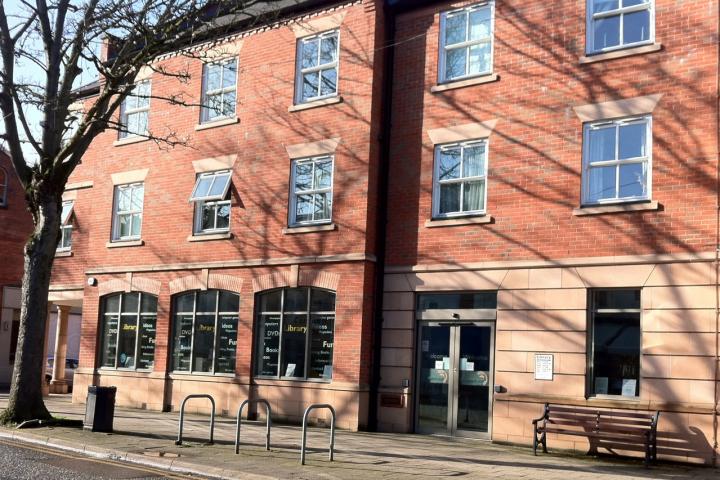 The future of Alderley Edge Library is under threat as Cheshire East Council is considering closing the three smallest libraries in the borough in order to save money over the next three years.
The Council has published it Pre Budget Consultation for 2018-21 which includes closing Alderley Edge, Disley and Prestbury libraries in order to save £150,000 a year.
The consultation document states "The Council has a statutory duty to provide a comprehensive and efficient library service for all in the area that want to make use of it, but the Council is able to determine where libraries are provided giving consideration to equalities and best value duties. The Council would welcome proposals from local community organisations to deliver these libraries as community managed libraries as an alternative to closure."
Councillor Craig Browne said "Public libraries began to appear in Britain in the aftermath of the Public Libraries Act (1850). I find it a sad indictment on modern Britain that, as a country, we no longer appear able to afford to fund public services that we could afford to fund over 150 years ago. I think the proposal also reflects poorly upon the current political leadership at Cheshire East Council, particularly in the light of their recent decision to gift £2.4m of taxpayers money to ANSA, a council-owned company."
He added "I firmly believe that libraries continue to be an important cultural and educational resource, whilst helping to address issues of social isolation within the communities they serve. Libraries are as relevant today as they always have been and an indication of this can be seen from the number of young children taking part in the Summer Reading Challenge each year.
The Pre-Budget Report presents a set of proposals to fill a budget gap in excess of £70m, which includes reductions in government grant of nearly £20m, inflation of over £10m and increased demand for services estimated to increase costs by almost £40m.
The proposals in the consultation document assume that Council Tax will increase by up to 4.99% in 2018/19 and a further 1.99% in each of 2019/20 and 2020/21. The potential additional income from this would be £40.7m, leaving around £30m of savings to be achieved from changes and efficiencies within services.
The Pre Budget Consultation 2018- 21 document can be viewed here.
Comments on this document are welcome until 12th January 2018.
You can send any comments, queries or other responses, such as alternative areas for savings, by email - all responses will be captured and reported to Cabinet Members and Council. When submitting a response or comment, please include your name, organisation (if applicable) and contact details.