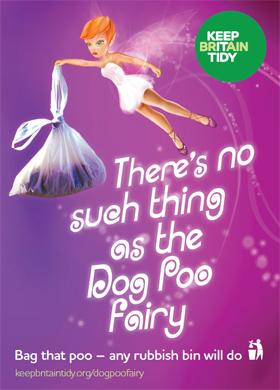 Cheshire East Council has today opened a public consultation to seek residents' views around the introduction of a Public Space Protection Order (PSPO) to tackle dog fouling and dog control across the borough.
The PSPO is being proposed to enable the council to combat dog fouling more-effectively and introduce certain dog control requirements.
The PSPO would allow the council to:
Ban dog fouling in all public places within Cheshire East borough;
Allow authorised officers to tell a dog owner/walker to put and keep their dog on a lead if necessary, for example, if their dog was showing aggressive behaviour;
Issue a Fixed Penalty Notice (FPN) of up to £100 and failure to pay the FPN may lead to prosecution and a potential maximum fine of £1,000, as would more serious breaches of the PSPO.
Cheshire East Council has a statutory duty to keep land clear of litter and refuse (including dog fouling) and a duty of care for dealing with waste. They also have a duty to take action against irresponsible individuals who fail to clear up after their dogs on land which is open to the public. Not only is dog mess highly unpleasant, it is also a hazard to health – particularly to children.
A spokesperson for Cheshire East Council said "Introducing the PSPO would allow the council to replace and extend the existing dog controls and byelaws. This will give a consistent approach across the borough to dog fouling as well as introduce dog control requirements, to encourage responsible dog ownership, to ensure that everyone is able to enjoy our open areas, country parks and public spaces safely."
The consultation will run for four weeks from today (Tuesday, 12th September) until October 10th, 2017. Before bringing the PSPO into effect, the council will consider the responses to this public consultation.
If the PSPO is brought into effect, the council would publicise this ahead of the implementation date.
Click here to complete the Dog fouling and control PSPO survey.
Tags: