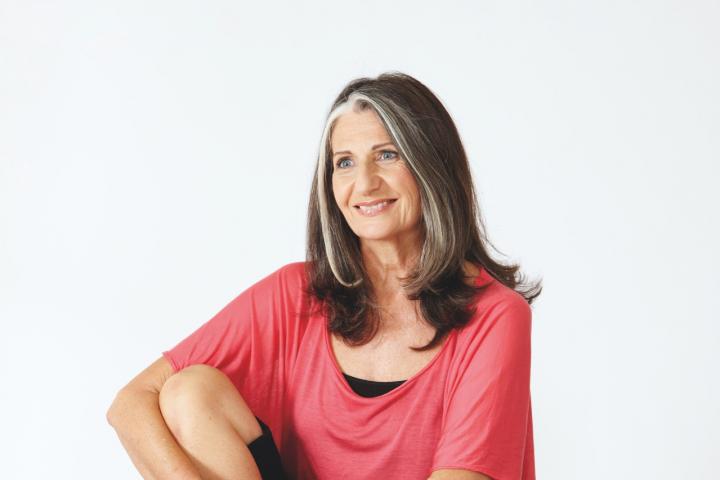 To help them celebrate their 15th anniversary the 'Queen of Pilates' Lynne Robinson will be visiting Alderley Pilates this week to teach a special class.
Lynne, the co-founder and director of Body Control Pilates, will be visiting the studio on Friday 15th September, where she will be teaching the 1pm class. Afterwards she will give a talk on the benefits of Pilates and then at 3.30pm Lynne will meet with Pilates enthusiasts, sign copies of her books and cut the Alderley Pilates 15th anniversary cake.
The fun doesn't stop there though. From 6.30pm to 8.30pm on Friday, 15th September, the Alderley Pilates team will be hosting a free fashion show at Sweaty Betty on Water Lane, Wilmslow, including a prize draw in aid of Cancer UK, a glass of fizz, nibbles and a goody bag for all attendees.
Lynne Robinson has recently been seen demonstrating sample exercises in OK, Hello and The Telegraph, and has been credited for Holly Willoughby's new 'lean and fit' body.
Lynne has also been credited with creating the mass popularity of Pilates in the UK and her Body Control Pilates teacher training programme has now trained over 1500 teachers across 20 countries. She also wrote the first British Pilates book 'Body Control, The Pilates Way' and has since written the best selling 'The Pilates Bible' and her latest book 'Pilates for Life' as well as presenting many DVDs and teaching sports teams and celebrities such as Holly Willoughby.
Lynne has visited Peter and Jan Bowen at the Alderley Pilates studio on a number of occasions, both to teach classes and to run teacher training events since the studio is a Regional Training Centre for Body Control Pilates. Jan and Peter are involved with teacher training for both Pilates mathwork and Pilates Reformer machines, using their state of the art Balanced Body Allegro 2 machines imported from California.
Peter said "I started my Pilates training in 1999 and met Lynne on my first day, she has been part of my Pilates career ever since.
"Indeed I was proud to present Lynne and her husband Leigh with an engraved rose bowl from the Body Control teachers association to mark the 20th anniversary of Body Control Pilates last year. She has always been an inspiration to both Jan and I."
Lynne always enjoys her visits to the Alderley Pilates studio and meeting their clients. Her talk this time is about the benefits of Pilates and she is keen to learn about people's own experiences as she is gathering material for a new book on Pilates and Back Care.
Speaking about her forthcoming visit Lynne Robinson said "It isn't just the fizz Peter and Jan have promised me that I'm looking forward to on Friday (honestly!).
"I can't wait to meet their clients. Pilates certainly changed my life and my welI-being dramatically, so I'm keen to discover how Pilates has helped them."
Lynne added "Their Alderley Edge studio is the perfect place to learn Pilates. You can be confident that the Body Control Pilates teachers there are highly trained, the mat and equipment classes first class, the environment friendly and supportive.
"Pilates isn't just about the exercises, it's both mind and body conditioning and, at its very best, it's also about community. Joseph Pilates worked with his clients in New York in this way and and they adored him and his wife Clara. Our international community of Body Control Pilates teachers tries to maintain this philosophy and Peter and Jan are shining examples of this. Friday will be fun and then, of course, there's fizz....'"
Peter added "This is really an exciting event for us and a further recognition of our standing as the leading Body Control Pilates studio in East Cheshire. Jan and I are intensely proud . We of the studio and the quality and experience of its teaching. We look forward to sharing our 15th anniversary with our clients and also welcoming new people to the studio and to the benefits of Pilates."
Alderley Pilates are also hosting a special programme of taster sessions and free beginners' workshops during their Celebration Week which runs until Sunday, 17th September.
To book any element of Lynne's visit, the fashion show, your taster session or free beginners' workshop, visit www.alderleypilates.co.uk, email info@alderleypilates.co.uk or phone 01625 860 475 and quote reference HAPPY15.
Tags: