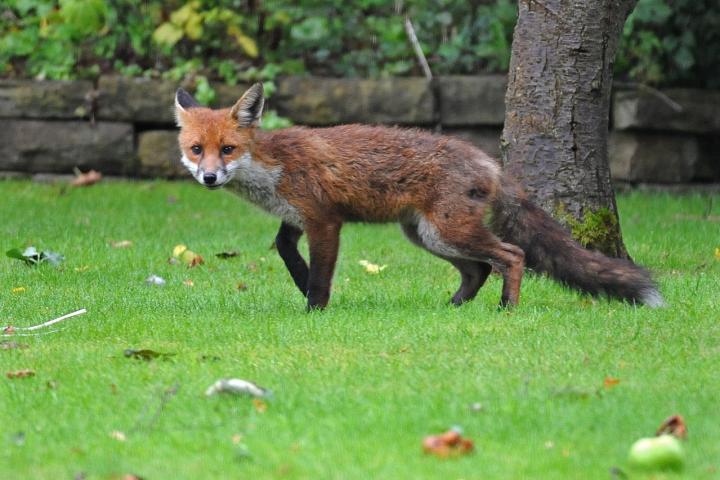 Pete Taylor kindly sent us this photo which he shot in his garden in Fulshaw Park, Wilmslow on Wednesday, 2nd August.
Pete said "We seem to have a vegetarian fox - it's quite happy to eat wind-fall plums and apples (I keep the Cumberland sausages for myself)!"
If you would like your photos of Alderley Edge and the surrounding area to be considered for publication on alderleyedge.com then please email them to admin@alderleyedge.com.
Tags: