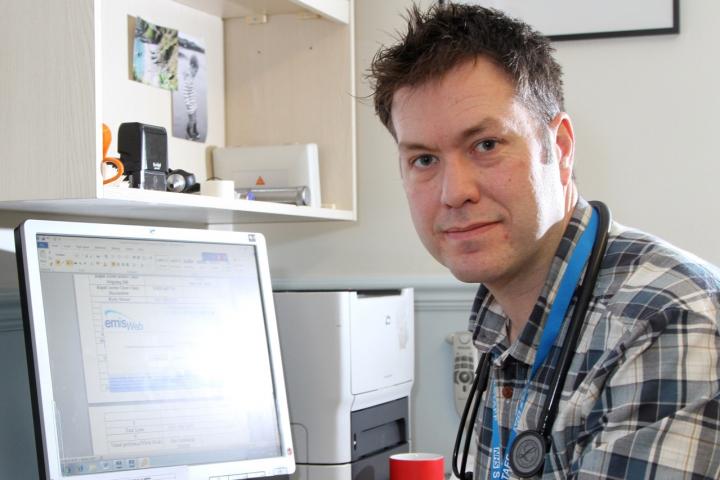 The 22 GP practices in Eastern Cheshire's have exceeded the national performance on 12 out of 13 measures of patient satisfaction.
A GP Patient Survey carried out by Ipsos MORI for NHS England between January and March this year measured satisfaction with ease of making appointments, length of waiting times, perception of care at appointments, convenience of opening hours, and quality of the GP out-of-hours service at Macclesfield District General Hospital.
Researchers sent out 5,247 questionnaires, of which 2,568 were returned, which gave a 49% response rate.
Asked for their overall experience of their GP surgery, 90% rated it good against a national average of 85%, whilst 75% of patients found it easy getting through to their surgery by phone, compared with 68% nationally.
While 89% considered the receptionist helpful – 2% above the national average - 90% of patients said they were able to get an appointment when they last wanted, 6% above the national average plus 94% considered their appointment time convenient, against an England-wide average of 92%.
59% of patients said their waiting time in the surgery was not too long – 1% above national average – while 93% felt that their GP was good or very good at listening to them. 2% of patients considered their GP's listening skills poor, against a national average of 4%.
97% of patients had confidence and trust in their GP – 2% above the national average – while 77% were satisfied with their practice's opening hours, which was 1% above average.
69% of patients were satisfied with the timeliness of advice from the out-of-hours service, compared with 61%, while 68% rated their overall experience of the service good – 2% above average.
The only measure against which Eastern Cheshire underperformed was confidence and trust in the out-of-hours service, with 84% answering "yes", against a national average of 87%.
Chelford Surgery topped the Eastern Cheshire chart on six measures while The Schoolhouse Surgery, Disley was top on two measures. Other practices achieving a first place were Alderley Edge Medical Centre; Annandale Medical Centre in Knutsford; High Street Surgery in Macclesfield; Lawton House Surgery in Congleton and Park Green Surgery in Macclesfield.
No individual practice ratings are recorded for the out-of-hours service as it is provided collectively.
Dr Paul Bowen, GP chair of NHS Eastern Cheshire CCG said: "These excellent satisfaction ratings are further evidence of the high quality of general practice in our area. They build on the findings of the Care Quality Commission, which has rated all 22 practices as good or outstanding.
"This is even more impressive given the significant demands on general practice and the increasing needs of the populations we serve. Many of our practices continue to innovate in order to meet these challenges, offering telephone and online services, working together as teams across their communities, and changing their model of care from the traditional role of the GP. It is only by continuing to evolve general practice will it survive and adapt to meet the needs and expectations of our patients."
Photo: Dr Paul Bowen, GP chair of NHS Eastern Cheshire CCG.