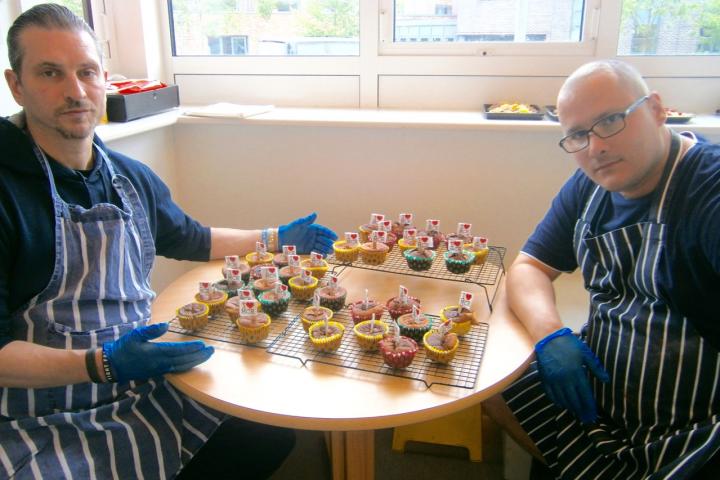 Local mental health patients have held a cake sale to raise money for the victims of the Manchester terrorist attack.
Patients at Soss Moss, part of Cheshire and Wirral Partnership NHS Foundation Trust (CWP), in Nether Alderley held a 'Muffins for Manchester' event to raise more than £100 for the British Cross' 'We Love Manchester' Emergency Fund.
Gary Pigott, who accesses services at Saddlebridge Recovery Centre, baked dozens of cakes that were sold to staff and fellow service users across the site. He said: "It feels good to be able to help such a worthy cause by bringing people together through something positive, like a cake sale.
"Thanks to everyone who bought a cake throughout the week. I hope our small donation is able to help people who really need it."
Soss Moss is a 30-bed low secure inpatient site comprising of two wards. Saddlebridge Recovery Centre is a 15-bed mental health unit, whilst the Alderley Unit caters for people with learning disabilities.
Photo: Gary Pigott (right) with fellow Soss Moss patient Stuart Crowder and the cakes they baked for the 'Muffins for Manchester' campaign.
Tags: