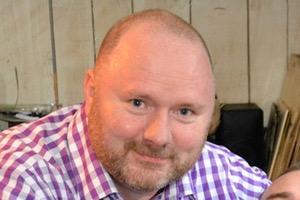 A local barbers has decided to close up shop after seven and a half year and take his business on the road instead.
Alderley Edge resident Charles Gaughan, who has been cutting hair for 38 years, opened the doors of Trafford Road Barbers in 2010 offering a traditional gentleman's barbers' service
Charles told alderleyedge.com "I was closed last year for 20 weeks due to ill health. I had three ulcers burst and I nearly bled to death then the agent and landlord wanted to raise my rent by forty percent, that would have put my rates up.
"I have worked hard to get the shop back as it was but it became too much after trying to negotiate with the agents for some time - it became obvious they have other plans but everything comes to an end."
He added "I'm now trying to get my mobile barbering off the floor - me and the dog are having new adventures going to our clients homes and offices."
Charles lives in the village with his wife Helen, who runs the Cancer Research shop on London Road. His new business is called The Mobile Barber and contact details can be found on Facebook.
He continued "It wasn't easy to let the shop go as it was more than just a business to me, it's where friends called in. I will miss that but forward is forward and life moves."