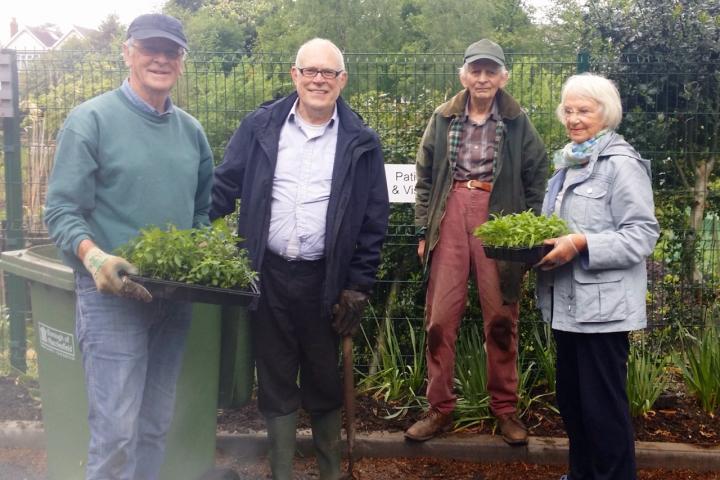 Having purchased 2000 seedlings, volunteers from the Alderley Edge in Bloom team have started planting the summer bedding in the village this week.
Having On Tuesday, 16th May, they weeded, litter picked and planted bedding in all the beds and planters around the Festival Hall.
On Thursday they will be planting in the park, concentrating on weeding and then planting the beds alongside the steps which lead down from London Road.
Councillor Christine Munro said "We want to make the village and park look really good for the Alderley Edge May Fair which is being held this Saturday.
"Our group will be having a place in the May Fair parade and on the park where we hope to tell everyone what we are doing and what we hope to do before the judges visit the village in July.
"We hope everyone will come and say hello and help us with ideas for future planting around the village."
Alderley Edge in Bloom carry out a monthly litter/weed pick on the second Sunday of the month. The next one is on Sunday 11th June. If you would like to join them they meet at the railway station car park at 11am.
Photo: (l-r) Don Henderson, Lesley Cox, Michael Lee, and Kriss Coombes.
Tags: