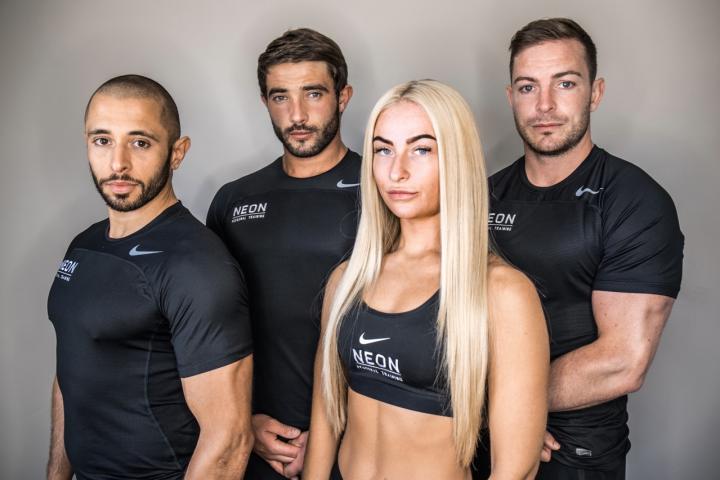 A new personal training studio is getting set to open on the outskirts of the village aiming to offer a first class service.
Neon PT will open on Brook Lane next month in the premises previously occupied by The Lavender Tree.
Neon is the brainchild of Joe and Nicole Sealey along with three of personal trainers, Drew Roberts, Matthew Cresey and Callum Manton, who want to revolutionise the industry they love.
In addition to state-of-the-art equipment, including revolutionary machines, clients will be able to benefit from a car valet service so those with a busy lifestyle can have their car cleaned while they work up a sweat.
Neon will also include a juice bar along with tailored food programmes to boost clients' bodies on the inside.
Trainer Matthew Cresey says: "We have created Neon to offer a completely new and unique look at the training currently offered in the UK.
"People want to get great results from their workouts and thanks to our innovations and fresh take on the whole personal training experience that's exactly what we are going to provide."
Tags: