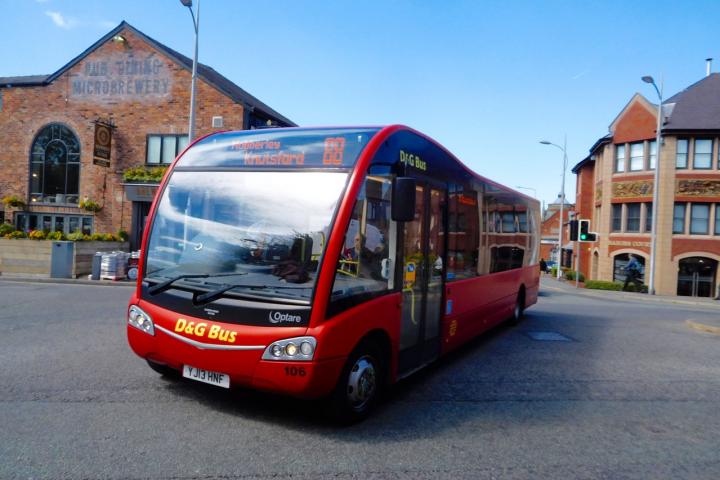 Cheshire East Council has launched a 10-week consultation into proposed cuts to the subsidised bus services.
Cabinet approved the proposals for consultation at their meeting on Thursday 9th May, in order to save more than £1.5m - which represents a 43% saving on the current annual supported bus service budget.
The proposed changes include reducing the 88 Knutsford to Wilmslow to Altrincham bus from a half hourly to an hourly service, with all journeys serving Morley Green (currently Morley Green is served every hour rather than half hourly like Bank Square and Wilmslow Rail Station).
Additionally the Council is proposing to cut support for the 200 service from Wilmslow to Manchester Airport which passes through Styal.
The rationale for this recommendation is stated as "This service currently runs at a relatively high level of subsidy per passenger due to low volumes of passengers using the service. The service provides a link between Wilmslow, Styal and Manchester Airport between which rail alternatives are available."
The Council is also proposing to discontinue running buses on evenings and Sundays, as these are the least used of the subsidised services.
This would result in cutting support for the Sunday 130 service which travels Macclesfield to Alderley Edge, Wilmslow and Manchester. The 130 weekday daytime services are provided commercially so they have not been considered as part of the Supported Bus Service Review.
The 2017/18 supported bus service budget is £3.641m. The proposals would enable savings of £1.576m to be made in 2018/19 so the supported bus service budget could be reduced to £2.065m.
Cheshire East now urges the public to come forward and have their say.
The consultation starts today (Thursday, 18th May) and the public can give their views online and on paper-based surveys which are available at libraries.
The Council says all opinions are welcome on the consultation process, whether they come from shift workers, local businesses or people who use buses in their leisure time. Cheshire East also encourages members of the public who don't use buses to engage with the consultation.
Councillor David Brown, Cheshire East Council cabinet member for highways and infrastructure, said: "Changing the way services operate is always a very complex issue.
"Naturally the council wants to weigh up the needs of all our service users for such an important consultation, so we are determined to take every possible opportunity to get the message that we want to hear your opinions out there.
"We will still be investing more than £2m in subsidised bus services."