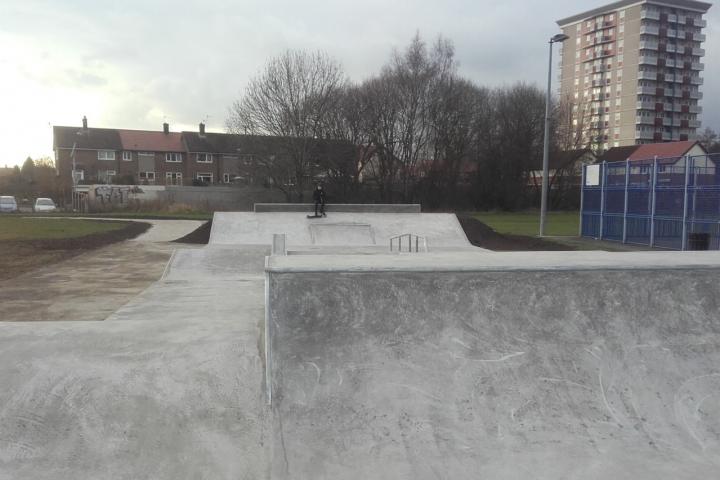 The Alderley Edge Youth Council, which has now been in place for 12 months, will shortly be consulting on their proposals to improve facilities in the park.
The team of youth councillors will be attending the Alderley Edge May Fair on Saturday, 20th May, where their ideas will be on display and they will be gathering feedback from visitors.
Councillor Rachael Grantham said "One of the ideas we are really keen to get feedback on is the possibility of having some skate ramps in the village. The Youth Council is very keen for this to happen but is also aware that this is not a popular idea.
"They have thought very carefully about the positives and negatives associated with this suggestion and they want to work closely with those people who have concerns."
She added "This idea is still in the very early stages so if anyone does have any suggestions or wants to make any comments then please do get in touch. We really do want to work with you on this one."
The Youth Council is also currently looking at creating a quiet seating area in the park, which they would like to achieve before the RHS judges visit for the North West in Bloom competition in July.
Councillor Rachael Grantham confirmed that arrangements have been put in place for the tennis courts to be cleaned monthly during the summer and they are also looking into the possibility of providing WiFi in the park.
Additionally the Youth Council is also looking at creating multi-use games area (MUGA) in which people can play football, basketball and various different sports.
Councillor Rachael Grantham added "They are all ideas at the moment but what they don't want to do is turn the park into a complete play area with no green space. They are very keen to keep a lot of the green space."
Photo: The £85,000 skate park which was recently installed in Stanley Hall Park in Handforth.