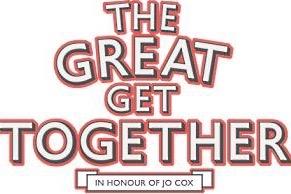 Cheshire East Council is supporting one of the nation's summer events to honour the memory of murdered MP Jo Cox.
The Great Get Together will be held on Saturday 17th and Sunday 18th June and the council is encouraging residents across the borough to join together in their communities to share food, conversation and celebrate what we all have in common.
The weekend will mark the first anniversary of Batley and Spen MP Jo's murder, on June 16th 2016 and the council has made £15,000 available for community groups to apply for grants of up to £100 to come together and hold street parties.
The council will waive the fees for licensing and road closures for these special community events but community groups need to respond as soon as possible if they would like a road closure – as statutory guidelines require applications by this Friday, (April 21st) to allow the necessary notices and processes to be undertaken in time.
Councillor Paul Bates, cabinet member for communities and health, said: "I am really pleased that we are able to support The Great Get Together and that the great Cheshire East community will come together, hold street parties and other events in memory of Jo Cox. We all know of Jo for her campaigning around diversity and human rights but she also got people talking about loneliness in our communities, which is an issue for all people no matter what your age or background.
"Social isolation can be more damaging to health than smoking, so I would really encourage people to either organise an event or go along to one in your area – perhaps take someone who you know who doesn't get out a lot or someone who could benefit from meeting new friends and neighbours.
"Connected people are happier and healthier and I can't think of a better tribute to Jo than for us all to connect and celebrate living in our local community."
It is hoped that The Great Get Together will be the biggest event of its kind since the Queen's Diamond Jubilee in 2012.
For more information about holding a street party and to make a grant application, visit the council's website.
Please note that the timescale for applying for road closures is extremely tight and the Council need applications by midnight on Friday April 21. Please apply via the council's website.