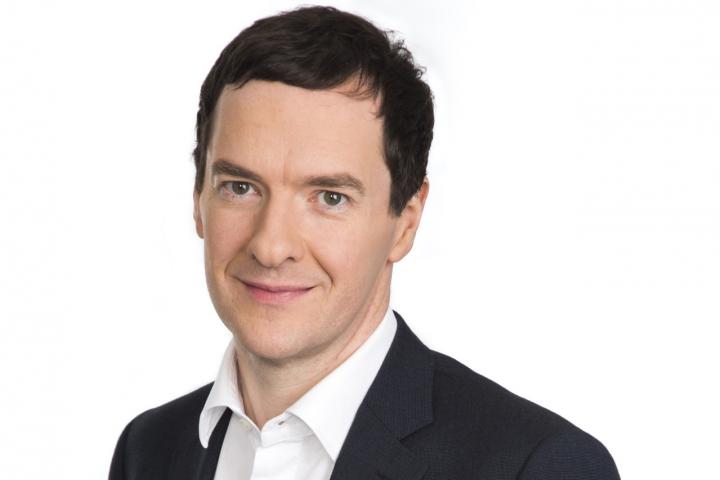 George Osborne has announced today that he is quitting as MP for Tatton and will not seek re-election in June.
He was elected in June 2001, replacing Martin Bell, and became the youngest Conservative MP in the House of Commons.
In a letter to the Tatton Conservative Association, George Osborne wrote "At the age of forty five, I don't want to spend the rest of my life just being an ex-Chancellor. I want new challenges. I'm very excited about the opportunity to edit the Evening Standard. I've met the team there, and their energy and commitment to this great newspaper is positively infectious. More so than at any time in my life, the public need from the media the straight facts and informed opinion to help them to make the big decisions Britain now faces about the kind of country we want to be. That starts with the coverage of this general election."
He added "I am stepping down from the House of Commons - for now. But I will remain active in the debate about our country's future and on the issues I care about, like the success of the Northern Powerhouse. I want a Britain that is free, open, diverse and works with other nations to defend our democratic values in the world. I will go on fighting for that Britain I love from the editor's chair of a great newspaper. It's still too early to be writing my memoirs."
Rod Menlove, Vice President of Tatton Conservative Association said "In the light of this snap general election being called, George has reappraised his role in public life and has made the very difficult decision not to seek re-election. As he says, 'at the age of 45, I don't want to spend the rest of my life just being an ex-Chancellor'.
"We are saddened by this news but respect and understand his decision. He has been a great constituency MP since first elected in 2001 and has achieved big things for Tatton and the North West. The new A556 link road and the SEMMMS route are considerable achievements. We thank him for his years of service."
He added "We, the Tatton Conservative Association, will now follow the Conservative Party rules and procedures and our members will select a new Conservative candidate to stand in this election."
Following The Evening Standard's announcement last month that George Osborne had been appointed as its new Editor to succeed Sarah Sands, over 195,000 people signed a petition calling for George Osborne to either stand down as an MP or quit his new job as editor of the Evening Standard.
The online petition, called 'George Osborne MP - Pick A Job' was set up by the campaign group 38 Degrees who said the petition is important because "George Osborne has just accepted a job as editor of the Evening Standard. But he's already got a full-time job as an MP, representing tens of thousands of people who live in his constituency, including me.
"It's not appropriate for someone to be a member of the government and also control a huge amount of the media. George Osborne needs to pick a job."
For five years George Osborne was Shadow Chancellor and for six years he was Chancellor of the Exchequer before being replaced with Philip Hammond following Teresa May's appointment as the country's new Prime Minister in May 2016.
The Boundary Commission for England has put forward proposals to abolish the current Tatton parliamentary constituency before the next general election, which was due in 2020. However, with Teresa May's announcement yesterday that she has called a snap election on June 8th the general election will be fought on current boundaries.
Here is the full resignation letter George Osborne sent to Patti Goddard, President of the Tatton Conservative Association.
19 April 2017

Dear Patti,

I am writing to let you know that I will not be seeking re-election for the Tatton constituency.

I've had sixteen brilliant years as a Member of Parliament, representing the wonderful people of Cheshire. Their good humour and common sense have kept my feet on the ground through the ups and downs of political life. As I helped to open our new link road to Manchester recently, after fifty years of trying to get it built, I thought: we've achieved a lot together for the local community.

Being a member of the House of Commons is a rare privilege, and the thrill I felt when the returning officer announced my first election has never left me through all the dramatic events I have seen played out on those green benches. I also count myself as incredibly fortunate to have served as Chancellor of the Exchequer for six years - and to have been part of a team under David Cameron that turned around the fortunes of the Conservative Party and rescued the economy. We promised modern, compassionate Conservative Government, and we delivered it. I am proud of the role I played in that. It's not true when they say there are no friends in politics – along the way, I have made close life-long friends.

Now I have to make decisions about my future. At the age of forty five, I don't want to spend the rest of my life just being an ex-Chancellor. I want new challenges. I'm very excited about the opportunity to edit the Evening Standard. I've met the team there, and their energy and commitment to this great newspaper is positively infectious. More so than at any time in my life, the public need from the media the straight facts and informed opinion to help them to make the big decisions Britain now faces about the kind of country we want to be. That starts with the coverage of this general election.

It means a lot to me that the Tatton Conservative Party gave me such a warm welcome at our recent annual meeting. You have been great friends to me for two decades. No one ever thanks you enough - and other grassroots members of our political parties - for the role you play as citizens who take the time and the trouble to care about what happens in our democracy. So let me say a deep, heartfelt thank you.

I am stepping down from the House of Commons - for now. But I will remain active in the debate about our country's future and on the issues I care about, like the success of the Northern Powerhouse. I want a Britain that is free, open, diverse and works with other nations to defend our democratic values in the world. I will go on fighting for that Britain I love from the editor's chair of a great newspaper. It's still too early to be writing my memoirs.

Best wishes, George


Tags: