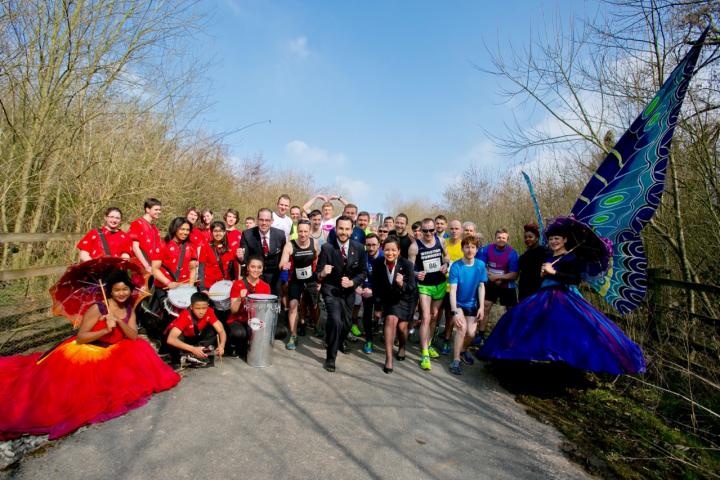 Television presenter Eamonn Holmes is teaming up with British Airways and Manchester Airport for the annual charity Run the Runway Race over the May Bank Holiday weekend.
Eamonn will officially start the race on Sunday April 30th, as people get the chance to get their running shoes on for a third year for the 6km run around the runways.
The event is in aid of Flying Start, British Airways' global charity partnership with Comic Relief UK, and Manchester Airport's supported charity, CLIC Sargent - the UK's leading cancer charity for children and young people.
It is open to more advanced runners as well as joggers, walkers and family fun-runners, who are being encouraged to compete in red themed fancy dress, this year. Everyone will have a unique opportunity to spot passing planes up close, as they follow the 6km route around the perimeter of the UK's third largest airport.
Participants will be required to raise a minimum of £30 in order to take part, which is in lieu of an entry fee.
Prizes, which include British Airways flights, will be awarded for: 1st, 2nd and 3rd place overall, 1st under 16 year old, best fancy dress and best fundraiser. •
The fun starts at the airport's Runway Visitor Park, located to the west of the airport. Participants will follow a specially designated route around Manchester Airport's runways, which takes on the Runway Two Nature Trail through the Bolin Valley, as well as being within 'spotting distance' of inbound and outbound aircraft, landing and taking-off.
There will be medals for every finisher and activities taking place at the Runway Visitor Park for supporters to enjoy including the chance to 'fly' an aircraft on the British Airways' mobile flight simulator, Concorde tours, junior races, tombola and face painting.
Click here to find out more information about the Run Around the Runway Run event or to sign up.
Tags: