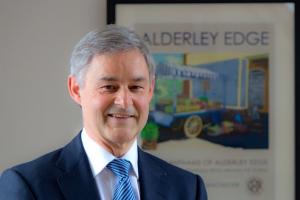 Members of Alderley Edge Parish Council have agreed to adopt a new grant awarding policy in order to formalise arrangements.
The Grant Awarding Policy was approved by the Parish Council at their meeting on Monday, 10th April.
Grants requests will only be considered from local organisations or local branches of national organisations where evidence of local involvement can be provided. Alderley Edge Parish Council will not normally fund for-profit businesses or individuals, who must apply under the umbrella of a recognised community group or charity which is prepared to take full responsibility.
No grant funds awarded can be held over as part of a long-term funding strategy and any grants that are not used for the purpose provided within the agreed timescale must be returned to Alderley Edge Parish Council.
Organisations requesting donations will be required to submit a copy of their audited accounts for the last 12 months and should identify the specific use for the donation and the residents who would benefit from it.
Organisations that have only recently set up and do not have audited accounts should not be discouraged from applying though, instead they should provide a financial statement regarding their proposed budget.
Additionally, the Parish Council will normally require a report describing the actual outcomes of the project, to help AEPC assess whether the 'community' aims of its grants scheme is delivering appropriate results.
Chairman Geoff Hall explained "The Grant awarding Policy has been drawn up simply to formalise arrangements relating to how the Parish Council awards grants. This will act both as guidance for Councillors and for would-be applicants.
"It is part of our ongoing process to review and improve the way we go about things as a Parish Council. So, no particular significance to doing it now."
Photo: Councillor Geoff Hall, Chairman of Alderley Edge Parish Council.