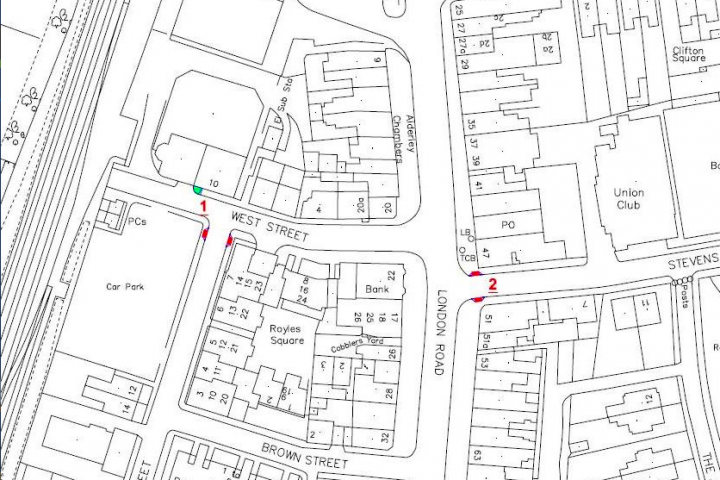 Some new dropped kerbs are to be installed in the village centre to make it more accessible to people with wheelchairs or mobility scooters.
The dropped kerbs will be at the junction of South Street and West Street and at the end of Stevens Street.
Councillor Craig Browne explained "The junction of South Street and West Street has been identified as a particular problem area, where wheelchair users currently have to leave the footpath by the West Street entrance to Royles Square without being able to see vehicles travelling along South Street."
The work at both junctions is being carried out at a total cost of £7,000 and is being funded via Section 106 contributions * from the Tesco development at 17-23 London Road.