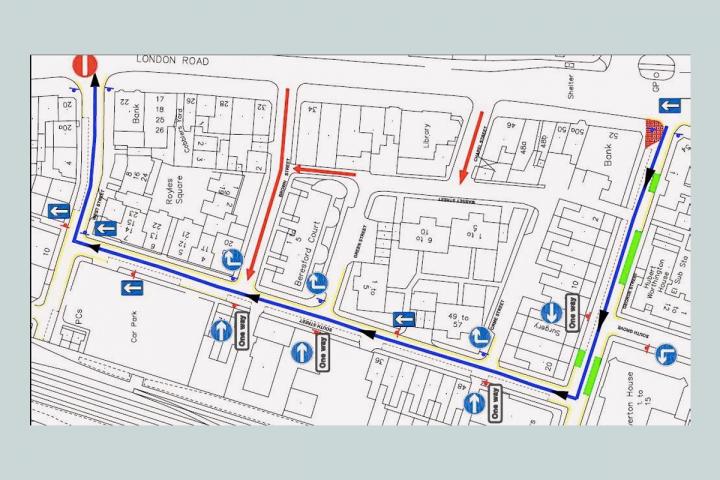 Cheshire East Council is proposing to introduce a new one-way system in the village centre.
The draft plans are to make both South Street and West Street one-way, along with George Street - which would enable seven short stay parking bays to be created on George Street (shown in green above).
If George Street is made one-way, in the direction of South Street, then it has been suggested that the direction of the one-way traffic on Brown Street could be reversed to provide another access point to London Road.
Councillor Craig Browne said "The principal reason for this scheme is to improve pedestrian and vehicle safety at the junction of the two streets."
Do you agree that the junction of South Street and West Street is currently dangerous for both pedestrians and drivers? Do you support the proposal to introduce a one-way system? Do you think George Street should be included in the scheme?
Share your views on the proposals via the comment box below and let Councillor Browne know by completing his short survey.
Tags: