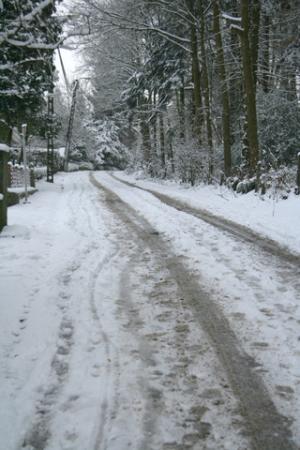 With the road surface temperatures likely to remain well below freezing for the remainder of this week, Cheshire East have informed us that all resources will be focused on dealing with the effects of the severe weather conditions.

Gritting began across Cheshire East at 6pm on Friday December 17th with principal routes now having been treated seven times, covering 6,000 miles of highway and using over 1,000 tonnes of salt.

Cheshire East have announced that all available vehicles are in operation at the current time, gritting on a priority basis and in accordance with the council's winter policy.
All "A" roads and designated routes to A&E hospitals are top priority, followed by other major commuter roads or "B" roads with all other carriageways only being treated to remove ice or snow after the priority routes have been treated, when snow or ice is likely to persist for a continuous period of 24 hours.

Cheshire East currently have 7 to 14 teams treating footpaths and they are expecting a delivery of a further 750 tonnes of salt over the next 48 hours.
Councillor Rod Menlove, Cabinet support member with responsibility for the Environment said " I am confident our Highways service are doing all they can to clear our roads during these severe weather conditions. In addition to this, we are focusing on footpaths to ensure the safety of pedestrians at this time."
"I urge everyone to take extra care over the coming days. Leave plenty of time for your journey and do not hesitate to contact our Highways service if you have concerns about local roads. The priority at this time is to ensure all major routes in and out of Cheshire East are as safe and clear as possible."
Thanks to Councillor Marc Asquith for kindly sharing this information.
Tags: