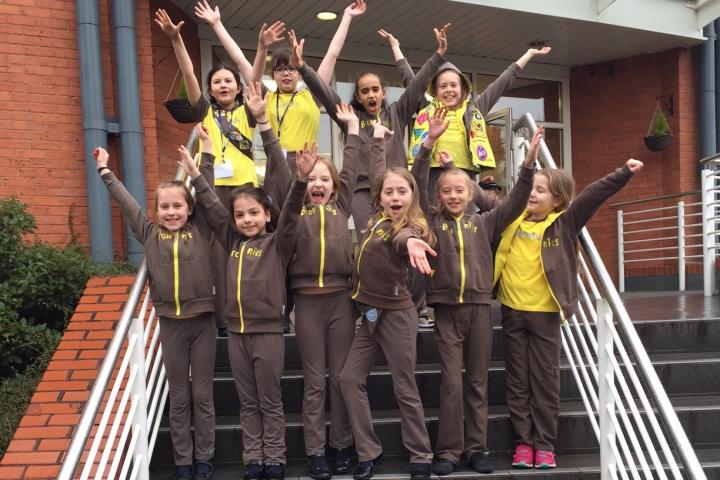 Girlguiding Alderley District are delighted that the majority of schools in the area are allowing any Rainbows, Brownies and Guides to wear their Guiding uniform to school to help celebrate World Thinking Day.
Girls attending Alderley Edge Community Primary School, Alderley Edge School for Girls, Chelford C E Primary School, Mottram St Andrew Primary Academy and Prestbury C E Primary School will be swapping their school uniform for their Guiding uniform either today (Friday, 17th February) or on Wednesday, 22nd February which is World Thinking Day.
World Thinking Day is the day when over ten million Guides and Girl Scouts in 145 countries worldwide think of each other and celebrate their commitment to international friendship and understanding. This celebration has taken place every year since 1926 when delegates from Guide and Girl Scout organisations across the world met in the USA for the 4th World Conference.
They decided to create a day for Guides and Girl Scouts to celebrate being part of an international movement. Delegates chose to hold the first celebration on the joint birthday of Lord Baden-Powell, founder of the Scout and Guide Movement, and his wife Olave, who served as World Chief Guide.
Amanda Spedding said "Alderley Edge District has 12 Units in total in Alderley Edge, Chelford, Mottram St Andrew and Prestbury. There are two Rainbows units for 5-7 year olds, 6 Brownies Units for 7-10 year olds and 4 Guides units for 10 – 14 year olds. We are delighted that a Senior Section unit for young women aged 14 – 25 is opening soon. Alderley Edge and Wilmslow Trefoil Guild is for women 18+ who support and are friends of Girlguiding.
"If you would like to register to join one of our units or would like to volunteer to help at one of our units please go to www.girlguiding.org.uk/interested."
Photo: Some of the girls from 5th Alderley Edge Brownies who meet at Alderley Edge School for Girls.
Tags: