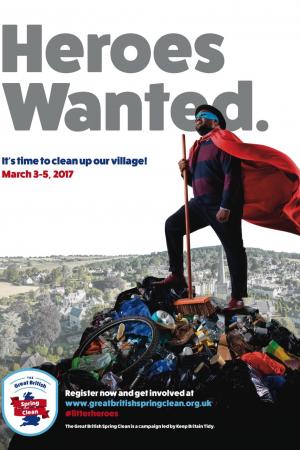 A group of volunteers have decided to take part in the Great British Spring Clean to spruce up the village.
The Great British Spring Clean will take place nationwide on the weekend of 3rd to 5th March, bringing together people from across the country to clear up the litter that blights our towns and villages.
The Alderley Edge group will be supported by Cheshire East Council who are assisting by providing litter pickers and bags for the weekend.
Christine Munro said "Last Sunday we did our monthly litter pick and because we weren't able to clear as much as we would have liked due to the extremely cold weather, we are continuing throughout this week cleaning around the village and in the park."
She added "So many people seem concerned about all the problems with poo bags around our village I am sure I am going to be inundated with volunteers and I just can't wait to hear from them."
Email Christine Munro if you would like to find out more or join them for the Great British Spring Clean weekend.