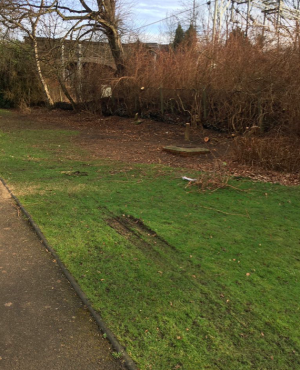 When you walk down the steps, from London Road, into the park, you would until a few days ago have seen, on your left, an area of brush. Bush and bramble and young trees (up to 5" diameter trunks).
This is now mostly gone; cut down to ground level and remaining trees have had their branches cut back.
I am angry at this as (1) birds have lost singing perches, feeding and possibly nesting sites. (2) rabbits used the brush for shelter. (3) and most important is that the fairly weak fencing between the park and the railway line is now more exposed.
The last time this happened, a few years ago, idiots cut through the fence to get onto the railway land. Lord forbid that such should happen this time.
Does anyone know whose idea this was? And why it was done? And were we consulted over it?