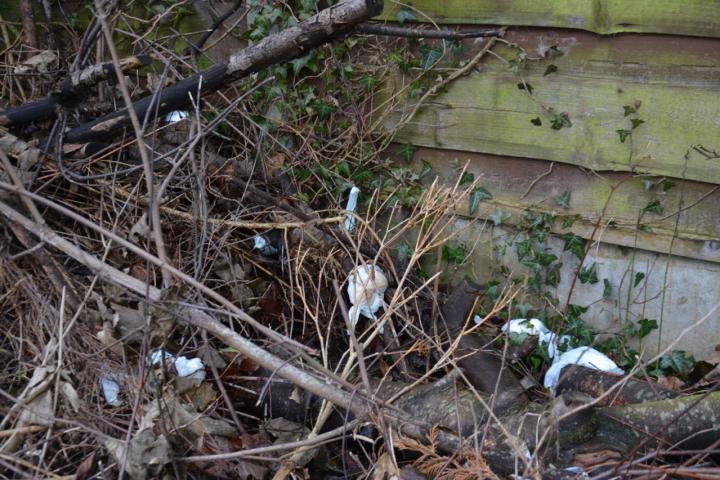 Alderley Edge Parish Council are exploring ways they can help to cut down on the amount of dog mess which selfish owners and 'professional' dog walkers are leaving around the village.
They are also appealing to local residents to be vigilant in helping them to track down the culprits, particularly a dog walking company which is suspected of discarding bin liners full of individual bags in Alderley Edge.
Speaking at the Parish Council meeting on Monday, 13th February, Councillor Geoff Hall, Chairman of Alderley Edge Parish Council, said "We've had some specific incidents, one was on Heyes Lane where somebody dumped a black bin liner full of individual dog poo bags in a bin beside the bench there, so pretty unpleasant altogether.
"We've also had a similar incident on the pathway from the park to Chorley Hall Lane, again a large black bag of stuff dumped there. I can only assume its somebody who is like a dog minder or dog walker that has a lot of dogs.
"We've also had incidents here in front of the medical centre and I can only assume it is a local resident letting their dog out at night. We have actually had dog dirt trodden into the entrance to the medical centre which is pretty disgusting and unhygienic in that particular location especially."
The Parish Council are going to have a meeting with the dog warden from Cheshire East Council shortly to discuss these issues.
Councillor Geoff Hall added "In all these incidents, we have been in touch with Cheshire East's ANSA. They been extremely quick to clean things up. In fact in Heyes Lane they not only removed the bag there, they actually moved the litter bin away from its location beside the bench there and they did that all the same day of it being reported to them. Similarly when we reported that a resident had contacted us about the bag on the pathway to the park again they turned out the same day."
He added "Really what we want to try and do is alert people to the problem and get people to take a more responsible approach."
The Parish Council has applied for some posters that they will put up around the village in key areas which they hope will arrive in the next few weeks.
They are also keen for dog owning residents to identify if there are any locations around the village where litter bins are required, although they don't think think this is the cause of the problem as bags are being dumped in areas which are in close proximity of bins.
Councillor Rachael Grantham said that on a couple of occasions local residents have noted a company van dropping off a bag of dog mess but they have been unable to capture all the company details so she requested that local residents be vigilant and if they do spot this happening they email her with the company contact information, (and if possible a photo of the vehicles).
If you know of any locations within the village where a bin should be located for disposing of dog bags then please let us know via the comment box below.