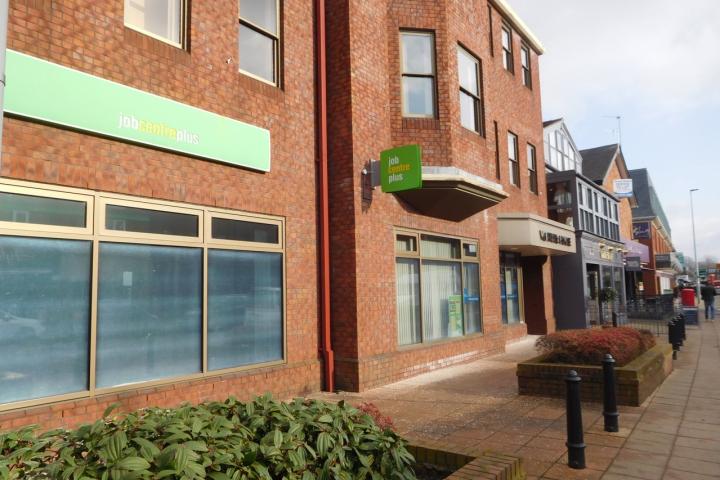 The Government is currently consulting on plans to close Wilmslow Jobcentre and transfer the service to Macclesfield Jobcentre, located 7.7 miles away.
As reported on wilmslow.co.uk last week, the Wilmslow Jobcentre is under threat from closure after the Department of Work and Pensions revealed plans to reform the service in order to save around £180 million a year for the next 10 years.
They are also proposing to base a Work Coach in a community location, such as the library, on a part time basis to provide job search advice to claimants and members of the public, and work with partner organisations, such as training providers, to explore options for delivering services from their premises.
A spokesperson for DWP told wilmslow.co.uk that if the plans go ahead all of the Wilmslow staff will move to the Macclesfield Jobcentre, which is located on King Edward Street.
The Department for Work and Pensions does not own any of the property it occupies – the estate is managed under a commercial agreement which was signed 20 years ago. On 31st March 2018 this national contract ends and the department must put new arrangements in place from 1 April 2018.
DWP says the end of this contract provides the department with an opportunity, by 2018, to transform the way it does business and save millions of pounds of taxpayers' money by only paying for the space they need.
The proposals include merging 78 smaller job centres with larger ones and co-locating 50 others with local government premises, whilst 700 existing offices will be retained.
Click here to view the consultation which is seeking the views of everyone with an interest in the services of Wilmslow Jobcentre.
The consultation runs until 5pm on Tuesday 28th February 2017 and responses can be emailed to plp.siteconsultation@dwp.gsi.gov.uk.
Tags: