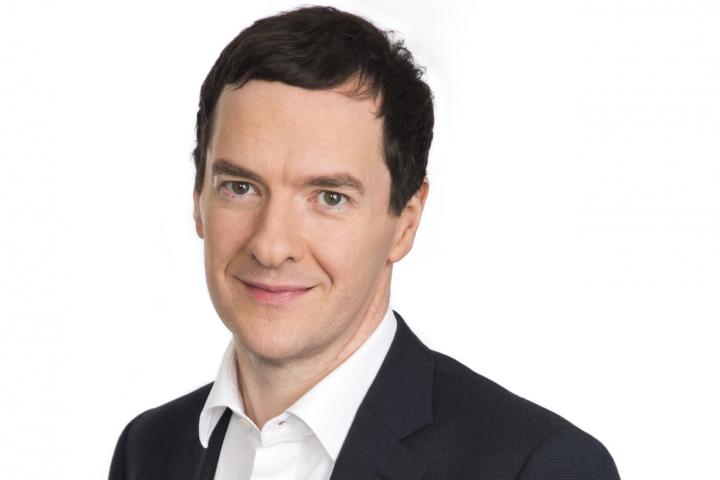 The Rt. Hon. George Osborne has taken on his second paid job in America, in addition to his role as MP for Tatton.
The former Chancellor of the Exchequer has been made the first Kissinger Fellow at the Arizona-based McCain Institute for International Leadership.
Osborne will remain based in the UK, continuing his work as Tatton MP, while spending time studying at the Institute which described the fellowship as "an opportunity for Mr Osborne to build on his skills as a statesman and leader".
Dr. Kissinger said "I am delighted that George Osborne will serve as the McCain Institute's inaugural Kissinger Fellow. George's principled leadership during his impressive career can be a model for the qualities promoted by the McCain Institute. I am proud to support and help shape his fellowship and bright future in public service."
Senator John McCain said "My friend Henry Kissinger is a statesman who has made the world safer for our shared interests, and by so doing, safer for the common ideals of the transatlantic community.
"I am pleased to learn the Institute has selected George Osborne as the inaugural Kissinger Fellow. George has shown strong and thoughtful leadership throughout his career and proved incredibly able as Chancellor. At a time when the great democracies of the world are facing challenges such as we have not seen for generations, we need strong, values-driven leaders like George Osborne."
George Osborne said "I am very honored to be named the McCain Institute's first Kissinger Fellow. I have long admired Henry Kissinger and John McCain - and count myself fortunate to know both these extraordinary leaders. I look forward to using this opportunity to work with the McCain Institute to see how we best promote our western values and secure a stable world order in this time of change."
Sir Evelyn de Rothschild, Chairman of the Kissinger Fellowship at The McCain Institute added "George Osborne's character-driven leadership and impactful career epitomizes the spirit of the Kissinger Fellowship.
"We need more world leaders like George, embracing the hallmark principles of Senator McCain's and Dr. Kissinger's lifetimes of service. I have no doubt he will continue to build on his extraordinary career through his work at the Institute over the next year."
Last week George Osborne was been appointed as an advisor to global investment giant Blackrock. He will be working one day a week for the world's largest asset manager which is based in New York City, but he told wilmslow.co.uk the majority of his time will still be spent representing constituents in Tatton where he has been our Member of Parliament since 2001.
George Osborne said "BlackRock wants better outcomes for pensioners and savers - and I want to help them deliver that. It's a chance for me to work part-time with one of the world's most respected firms and a major employer in Britain.
"Of course, many MPs also do work outside Parliament - and every Chancellor has. I'll only be working one day a week with Blackrock, while being Chancellor was more or less a full time job. So the majority of my time will be devoted to being an MP, representing my constituents in Tatton and promoting the Northern Powerhouse.
"My goal is to go on learning, gaining new experience and get an even better understanding of the world."
The McCain Institute describes itself as "a non-partisan do-tank dedicated to advancing character-driven global leadership based on security, economic opportunity, freedom and human dignity – in the United States and around the world. The Institute seeks to promote humanitarian action, human rights and democracy, and national security, and to embrace technology in producing better designs for educated decisions in national and international policy".
Shorty after announcing his appointment as the McCain Institute's inaugural Kissinger Fellow George Osborne published a blog Peace and Stability Doesn't Just Happen.
Tags: