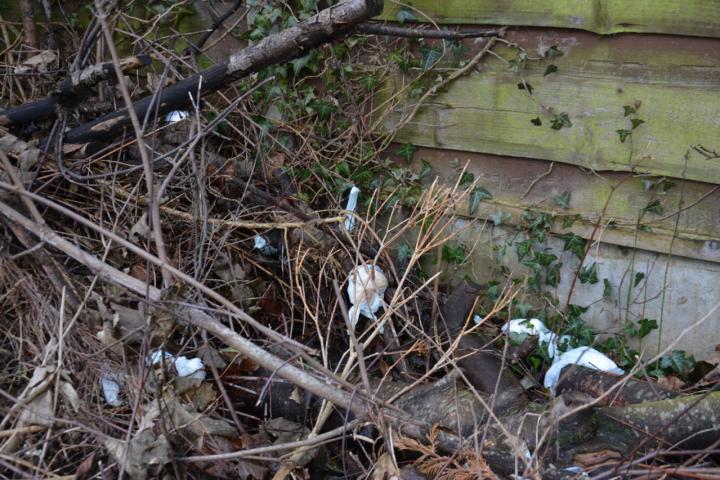 Local residents are outraged that dozens of white bags containing dog mess have been thrown into the bushes alongside Ryleys Lane.
Whilst the offender(s) is picking up the mess and bagging it, but instead of taking it home or putting it in a bin, such as the new one which has recently been installed around the corner at the end of Green Lane, they are chucking the bags in the bushes.
Dog walker Brian Davies told alderleyedge.com "It is a disgusting habit of picking dog mess up putting it in plastic bags and throwing on the grass verges of Ryleys Lane. I have been looking out but haven't seen anyone doing it. It really is a mess.
"It has been going on for several months and there are about 30 white bags there now."
Brian added "I heard on the national news last week that it's beginning to be a problem everywhere."