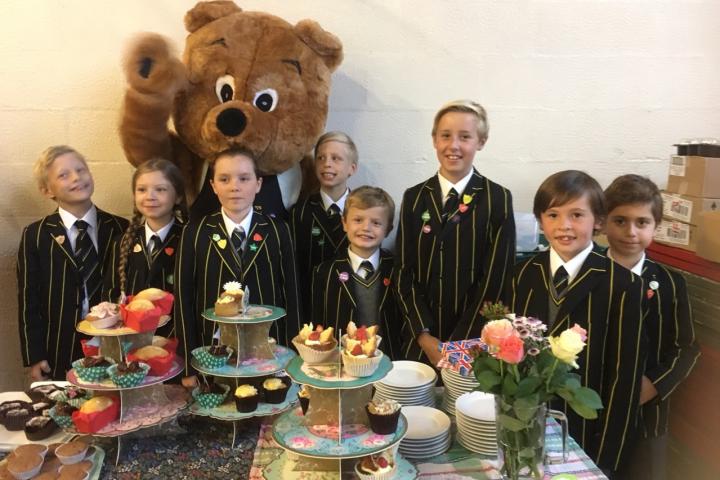 Feature
The Ryleys School took part in the world's biggest coffee morning on Wednesday 28th September in aid of Macmillan Cancer Support and raised a whopping £600.
From chocolate cakes and Victoria sponges to cupcakes and tortes, there was every cake imaginable for staff, parents and children to buy.
Children in The School Council, staff and parents came together to serve tea and coffee in the main hall so that everyone could enjoy a slice of some delicious cake and raise money for this very worthy cause.
Sainsbury's Wilmslow donated an array of cakes to help the cause and members of staff were on hand to help serve the teas and coffees.
Sainsbury's Store Manager, Mr Andy Ireland said: "Sainsbury's have been working with The Ryleys now for almost a year and were very happy to support their Macmillan coffee morning. We are very much looking forward to our next joint venture!"
Mrs Claire Hamilton, Headteacher at The Ryleys added: "We have always supported the Macmillan Coffee Morning and the staff and parents have been fantastic in the way in which they offered their support. I am delighted that we have been able to raise such a large amount of money and I am extremely proud of everyone involved."
Tags: