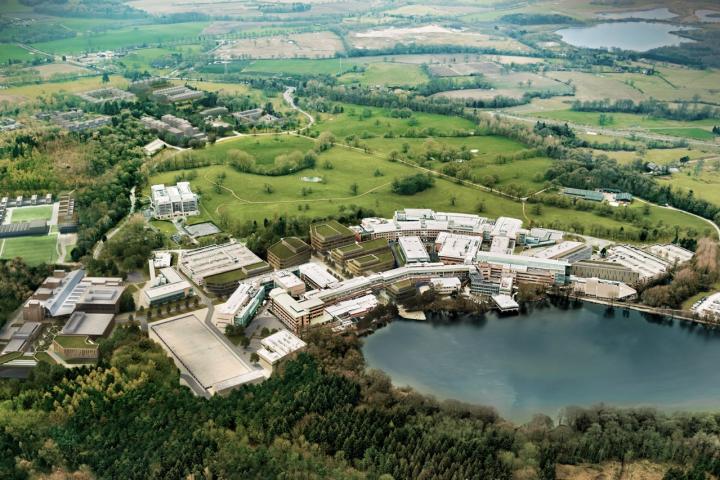 The owners of Alderley Park have sold 13 acres of land for residential development at the former AstraZeneca campus.
Cheadle-based developer PH Homes has acquired the land from Bruntwood and Manchester Science Partnerships (MSP), owners of the 400-acre site.
PH Homes is planning a £60 million development comprising 74 family homes, designed by architect Robert Adam. The consideration was not disclosed.
Chris Oglesby, Bruntwood CEO and MSP Chairman, said: "We are so pleased and excited to be making progress and have chosen PH Homes to help us create a distinct 21st century environment where quality of life and quality of work are absolutely paramount. The contrast between the beautiful and peaceful parkland setting and the world class science taking place at Alderley Park is there to be enjoyed. It's the most attractive residential development site outside of the South East and its wider location is prime Cheshire.
"Alderley Park also has a particularly attractive sense of place. The landscaping and the quality of the gardens have been lovingly maintained since the 1950s. We understand the site well and are building a community that balances old and new, science and nature, work and play."
The PH Homes scheme is the first residential phase of the £160 million Masterplan. It will eventually see up to 275 homes, new sports and leisure facilities, including a gastro pub, hotel and farm shop. These projects sit alongside the on-going creation of some 38,000 sq m of state-of-the-art of new space for life sciences in addition to over 100,000 sq m of space for life sciences already in place.
The proposals received planning permission from Cheshire East Council in February this year.
The deal is unconditional and is due to complete at the end of September. Construction work on the development is expected to get underway early in the New Year with the first homes available for residents to move in for Christmas 2017.
Philip Hughes, Managing Director of PH Homes, said: "I am thrilled to announce that PH Homes have acquired the first residential phase at Alderley Park. The acquisition will increase PH Homes' development pipeline to over 150 units with a sales value in excess of £120 million. This will take us closer to our goal of becoming the region's foremost luxury housebuilder. Alderley Park will become The Place to Live."