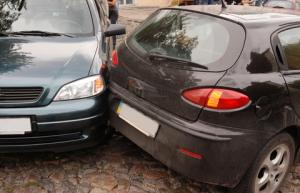 Since moving into the village this year, I have been repeatedly shocked by the standard of driving on our local roads. Whilst driving, I find that I need eyes in the back of my head with cars reversing out of driveways into my path, cars pulling out infront of me from side roads, cars diving past an obstruction, a car driving on the right (why?), a lorry driving quickly on Hough Lane, a BMW tailgating on the Macclesfield Road as it descends into the village etc.
I know that the London Road will improve once the bypass is open, but how long do I have to wait to join it from Davey Lane or Heyes Lane? Car after car trundles by whilst I wait, and wait, and wait. I could complete a crossword and 12 rounds of sudoku before they let me out.
I close my eyes and hold my breath on the short but narrow stretch of Trafford Road between Mottram Road and Macclesfield Road, wondering what awaits me around the bend. Will it be a Range Rover occupying all of his/her lane and half of mine? Will it be a luxury saloon taking the racing line and aiming for the apex? Will it be an animal lover in an old Rover swerving to save the life of a grey squirrel whilst ending my own?
Am I alone in feeling that some of the village roads are treated like a racetrack?
Tags: