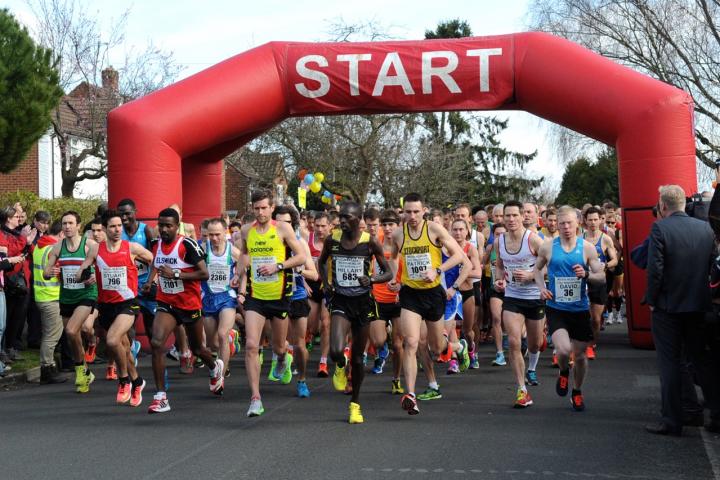 Five thousand athletes will come together in Wilmslow on Sunday, 3rd April, for the ever popular Waters Wilmslow Half Marathon.
As always, the cream of the North West will be competing for medals in this prestigious event. Some like 2010 champion Andy Jones (Salford Harriers), Thomas Abyu (Salford Harriers) and three time's lady champion Michelle-Ross Cope (City of Stoke) have used the event as a spring board to European, World or Commonwealth Games championships.
They will be joined by thousand of local runners who will be pounding the streets to support their chosen charities.
Nick Bishop said "At the elite end of the field, the first to finish (male and female), will receive £1,250 each, with a further £500 if the course record is broken. For the men that's 61.52 set in 2004 by Isaac Macharia or 71.24 set last year by Perenis Lekapana for the ladies.
"So, that's £1,750 for just over an hours work... Nice if you are fast enough!!"
The Waters Wilmslow Half Marathon will be run on Sunday 3rd April with the race setting off from Kings Road at 10.30am.
The A538 will be closed at 10am and gradually reopen from 11am whilst the course is subject to a full road closure, as it winds towards Mobberley before heading back to finish on Morley Road, Wilmslow.
Nick added "Even with roads open, please use alternative routes. If you are running, car share and get to the start very early and where possible travel by train (20 minutes-walk from the start)."
This year the chosen lead charity for the race is The Christie Charitable Fund.