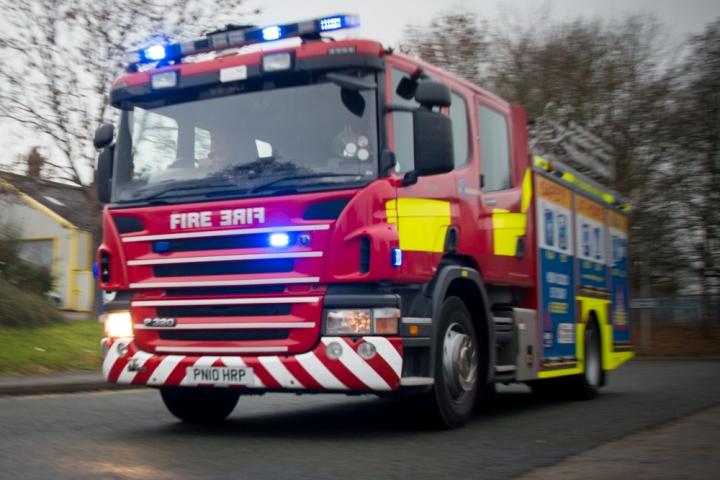 Cheshire Fire Authority has agreed a new £42 million budget for 2016-17 and decided to increase the amount needed from local Council Tax by 1.99%.
It means that the charge for a Band D home will be £71.86 – an increase of 2.7p a week or £1.40 a year.
Fire chiefs in Cheshire say they are confident they will be able to maintain recent improvements in public safety, despite having to make savings of just under £1 million in the next financial year.
Members of the Fire Authority were told on Wednesday, 10th February, to expect ongoing reductions in their central Government funding – meaning that savings of nearly £5.1 million will be needed over the next four years.
Fire Authority Chair Cllr. John Joyce said "We know these are difficult times for many families but this small increase combined with the major savings we have made are essential to ensure we can continue to provide communities across Cheshire with a first class fire and rescue service in the future."
At the meeting the Authority also approved a major capital programme which includes funding the £17.5 million cost of four new stations and a safety centre from grants and reserves, without the need to take out loans. One new station at Alsager opened late last year while work is now underway on sites in Penketh and Powey Lane near the M56, with construction on a new response hub and safety centre in Lymm starting next month.
Other key projects in the capital programme for 2016-17 include: £1,143,000 for four new fire engines; £814,000 on new cutting gear used by crews to rescue people from road traffic collisions; £154,000 to replace two boats, trailers and vehicles which respond to floods and water rescues and £76,000 to replace and upgrade defibrillators on all fire engines.
Chief Fire Officer Paul Hancock added: "I am delighted that despite the fact the Authority is facing ongoing financial cuts, it has still agreed to invest in our frontline response and instead of closing stations, fund more.
"There are still big challenges ahead but the commitment to protecting local communities, reducing risk and maintaining firefighters' safety is paramount. That is ensuring that the overall number of fires in Cheshire continues to decline while injuries in accidental house fires remain at their lowest ever level."
Residents' overall Council Tax bills are made up of money needed to fund local councils, Cheshire Constabulary and Cheshire Fire Authority.
Cheshire East Council recently announced it is set to raise its Council Tax by 3.75%, which represents the first increase in five years and an extra £45.61 per year or 88p per week for a Band D property.
Alderley Edge Parish Council agreed at their meeting last month to increase the precept for the next financial year by 50% to cover the short term costs of running the Medical Centre and Festival Hall. Councillors voted to increase the precept for 2016/17 from £120,000 to £180,000 which is just under £2 per month for a Band D property.
Last week Police & Crime Commissioner John Dwyer agreed a 3.2% (10p per week) increase in the police precept for 2016/17.
Tags: