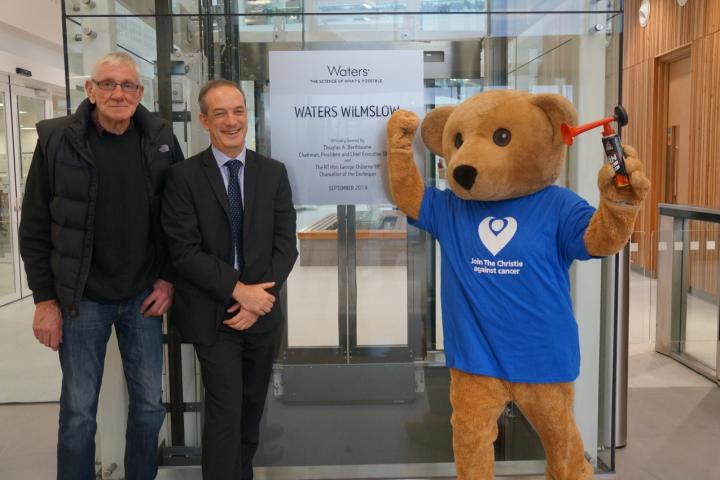 With entries flooding in for the popular Waters Wilmslow Half Marathon, The Christie charity has been unveiled as the event's official charity partner for 2016.
Taking place on Sunday 3rd April, it is one of the most popular running events in the North West, a challenging 13.1 mile route which takes runners through the leafy lanes of Wilmslow and Mobberley. The race always attracts a high class field and those wishing to enter, need to enter fast!
Race Director of the Waters Wilmslow Half Marathon, Maurice Minns said: "We are pleased to welcome The Christie charity on board as our official charity partner for the 2016 Waters Wilmslow Half Marathon and we will be working closely with them to help raise awareness and funds for the charity. The race is a great platform for charity fundraising and continues to grow in size and popularity."
Brian Smith, Vice President Mass Spectrometry Business Operations at Waters, the event's corporate partner, added: "Waters Wilmslow has supported The Christie in various ways for a number of years now and so we are delighted that for 2016, the Wilmslow Half Marathon organisers have chosen The Christie as their partner charity for the race. The Christie is a fantastic charity that does amazing work and our own team of Waters' runners will be doing their best to raise as much money as possible for The Christie."
Commenting on the event, Sinead Kennedy-Peers, sporting events officer for The Christie charity said: "As part of Team Christie we'll support you every step of the way with your fundraising, you will receive a fundraising pack, training advice and a free Christie running vest for the race. We will also be there cheering you on along on race day and will invite you to celebrate with us at our post-race reception at the finish line, with refreshments and a much deserved massage.
With the fun atmosphere at the start and finish line and supporters lining the route it's the perfect local event to start the running season."
The Christie has a limited number of free charity places in the event, to apply for one of these places please contact events@christies.org.