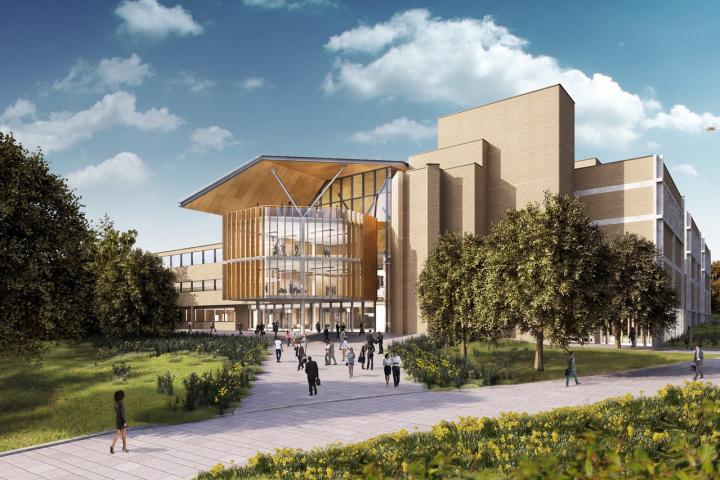 Local residents will have the opportunity at next week's Parish Council meeting to hear the latest plans for Alderley Park from the Site Director.
Dr Chris Doherty will be attending the Parish Council meeting on Monday, 14th December, to present an update on the Alderley Park development and to take questions.
Councillor Craig Browne said "Many members of the public have concerns regarding the impact of the development on local infrastructure; however, I am pleased that they will also have chance to hear about the many benefits in terms of jobs and the local economy. This is an exciting time for Alderley Park and it is fitting that Dr Doherty has agreed to come and address what will be our first Parish Council meeting back in the refurbished Festival Hall."
Chris has over 26 years of pharmaceutical research and development experience and has been associated with bringing a number of brands through to launch both in AstraZeneca and other major pharmaceutical companies. Chris is now the Site Director at Alderley Park for Manchester Science Partnerships, the owners of Alderley Park, and leads the further development of the bioscience park.
As reported earlier in the week, the owners of Alderley Park, Bruntwood and Manchester Science Partnerships (MSP), have submitted an outline planning application for the proposed development of Alderley Park, which includes ad additional 38,000 sqm of laboratory, offices and light manufacturing floorspace, up to 275 new homes, a shop, restaurant, pub, hotel with up to 100 bedrooms and sport and recreation facilities.
The Alderley Edge Parish Council meeting starts at 7.30pm on Monday, 14th December, and will take place in the Festival Hall. The full agenda for the meeting can be viewed in our events calendar.