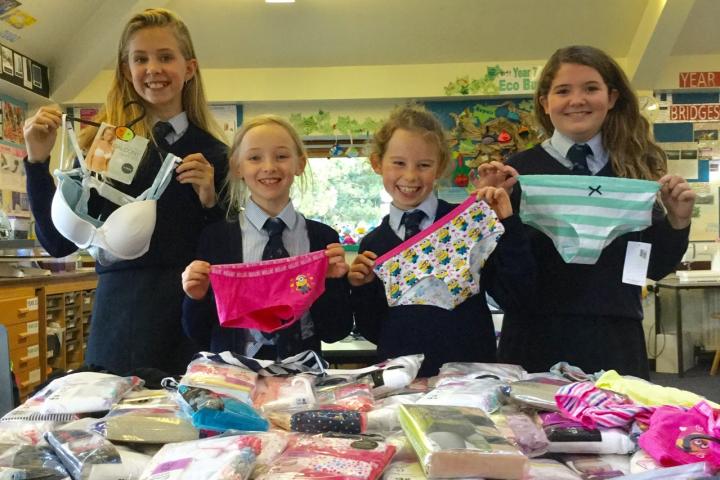 The pupils at Alderley Edge School for Girls have been busy collecting underwear in aid of the charity Smalls For All, which provides underwear to women and children in Africa.
It is hard to believe that something as simple as underwear could make such a big difference, but it does. Not only is a lack of underwear a health and hygiene problem for many poor African communities, as women often only own one pair of tattered pants or have none at all, but underwear is also seen as a status symbol and offers a degree of security. Women who can afford underwear tend to be seen as having someone who cares for them – a husband, brother or father. They are not on their own so they are not seen as vulnerable.
Kat Boyland, who co-ordinated the collection said "We wanted to help, and we are proud to announce that we have just sent off 751 pairs of pants, 140 'used' bras and 14 new bras to Smalls For All to help the most vulnerable women and girls in Africa."