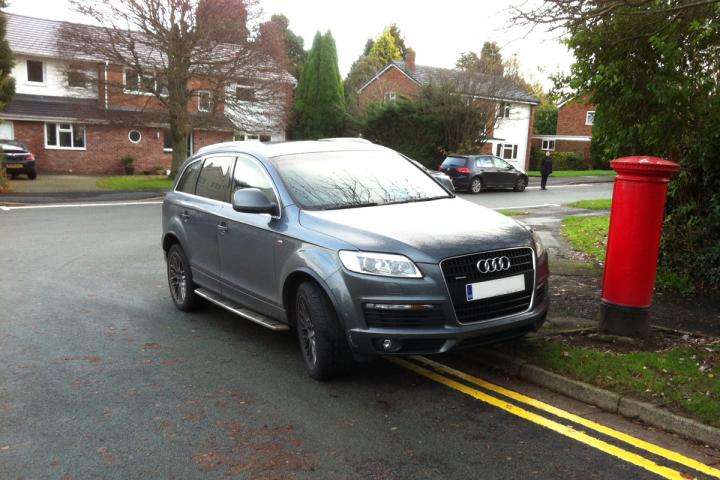 Cheshire East Council has painted double yellow lines around road junctions on nine residential streets in the village to improve safety around the schools.
The scheme has been introduced to prevent dangerous and obstructive parking on sections of Grasmere Road, Windermere Drive, Redesmere Drive, Ryleys Lane, Eaton Drive, Meadow Brow, Sutton Lane and Wilton Crescent.
However, one local resident has contacted us to say that the changes have made absolutely no difference as some drivers are ignoring the restrictions and continuing to park on the junctions.
Eric Teasdale sent me the above photo which was taken at 8.50am on Thursday, 19th November, at the corner of Eaton Drive and Sutton Road.
He said "I asked the driver not to park there as it obstructs vision when there are children going to school. He was abusive and told me he doesn't like dealing with little people (like me).
"I politely suggested he bring himself up to date on The Highway Code. He said he was too busy and blew me a kiss as he drove off."
Eric added "This matter was reported to the police who will be following up on it."
Tags: