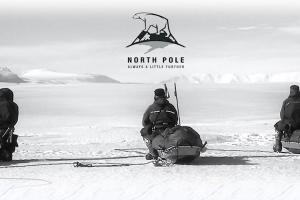 Alderley Edge School for Girls is supporting an exciting expedition which could be one of the last of its kind.
In February 2016, after three years of planning, Mark Wood (ex-forces), Paul Vicary (serving) and Mark Langridge (ex-forces) will attempt to trek from Russia to the North Pole unsupported and without a re-supply.
The specialist British three-man team will attempt a 60 day crossing from the Russian Cape Arktichesky; also know as the Arctic Cape – across the Arctic Ocean to the Geographic North Pole.
Due to the profound effects of climate change, the 'A Race Against Time' expedition to cross one of the most unforgiving areas of the planet is likely to be one of the last of its kind. In history, only 47 people in the world have made it to the Geographic North Pole unassisted and unsupported.
Caroline Wood, Deputy Headmistress, explained "The documentation of this incredible journey though film and photography will help to educate the world on the importance of protecting against climate change. It is essential that every child is informed and excited to understand the world we live in. Climate change impacts us all and children inspire adults to take action NOW. In the modern day inspiring young minds to think differently through the spirit of exploration will shape the future for generations to come.
"Alderley Edge School for Girls has agreed to support the expedition by pledging £2,500 to sponsor one of the sledges, with an overall fundraising target of £15,000 through parent and business sponsorship or donations.
"In return, Mark Wood will be visiting the school to talk to the girls and get them involved in the expedition, raise awareness about climate change and to inspire them 'not to have more, but to be more'."
Alderley Edge School for Girls will be hosting an exciting event in the evening of 20th November, designed to raise funds for the expedition, which they will be inviting all local businesses to attend.