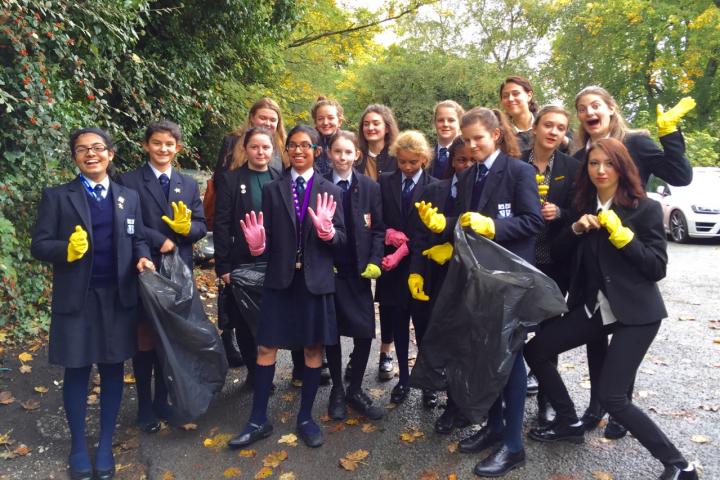 Pupils from Alderley Edge School for Girls completed a litter collection in the village on Wednesday, 6th October.
As part of their commitment to their Eco-Award, the girls have decided to focus on 'waste' this year - so 16 girls from Year 7 to Upper Sixth We picked up litter in Alderley Edge Park and then concentrated on the section from Waitrose to Gascoigne Halman.
Caroline Wood, Deputy Headmistress at Alderley Edge School for Girls, explained "The Eco Schools programme is a fantastic opportunity for the girls to take ownership of an issue and try to address it. This happens by running their own Eco-Council (attended by girls, staff, parent representatives and governors) and deciding what to do and when, to improve our school's environment as well as that of our local community.
"One issue that was a hot topic was rubbish. The girls recognised that young people can be culprits of litter in our village and decided that they wanted to 'give something back' to Alderley Edge."
Caroline added "In 30 minutes we picked up 842 items of litter, ranging from clothing, crisp packets, cigarette butts to food wrappers and bits of receipts. The most common item was surprisingly cigarette butts!
"The girls enjoyed completing the activity and have already asked when they can do it again."