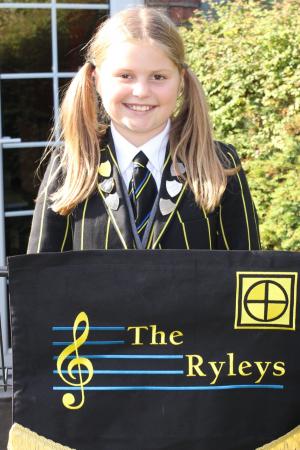 Annabel Thompstone who attends The Ryleys School has been accepted into the Hallé Children's Choir after several round of auditions.
The exciting news came in the form of a letter sent from the Hallé Music Director, Sir Mark Elder who congratulated her on her fantastic achievement. Sir Mark Elder has worked for the world's leading symphony orchestras and has been the Music Director of the Hallé since 2000.
Annabel will attend weekly choral practices, which are held at the Hallé, and will receive tutoring to develop pitch, tone and sense of rhythm. She will need to read the music for the songs, while working towards memorable performances with the Hallé and other Hallé Ensembles.
Annabel said: "I am really looking forward to singing at The Bridgewater Hall and the Halle St Peters, the acoustics are incredible. Singing and music is my passion and I have worked really hard to achieve this with Mrs McEneny."
The Ryleys School Music Director, Mrs Andrea McEneny added: "We are bursting with pride for Annabel. She is a strong musician within the school, performing in all the school choirs, school plays and festivals as well as playing the piano.
"Like so many children here at the school, her interest in music began when she was young, and the musical opportunities we provide the children with have allowed her and many others to flourish."
Tags: