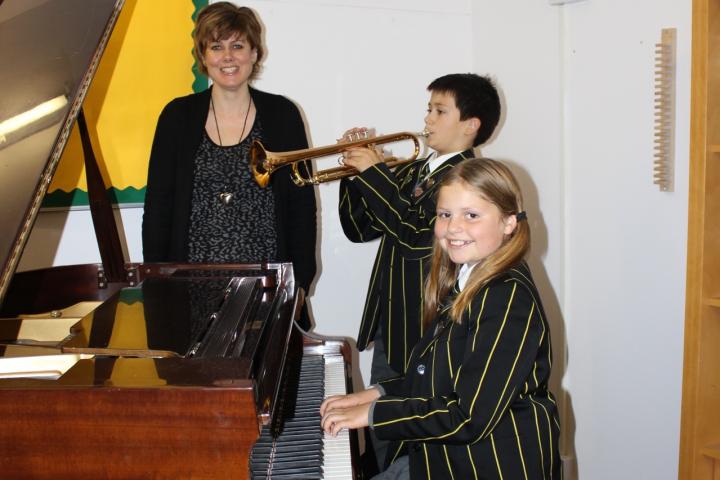 Several musically talented pupils from The Ryleys School have been invited to perform at the Associated Board Royal Schools of Music (ABRSM) High Scorers' Concert in Stockport next month, which is a fantastic achievement for the pupils and for the school.
Felicia (trumpet), Sophie (trombone), Tom (piano), Harvey (trumpet) and Annabel (piano) have all received the ABRSM top mark, Distinction, in their recent music examinations and have been selected out of thousands to perform at the concert on 10th October.
Only a handful of distinctions are given out, mainly because the criteria for getting one is so rigorous. In order to achieve a distinction, children need to perform highly in four areas, including playing three pieces, scales, sight reading and aural tests.
Peripatetic teacher, Mrs Stella Hughes, said, "It has been such an honour to see the children I teach perform so highly in their exams and to be asked to perform in the High Scorers' Concert. This is a wonderful opportunity for the children to share their achievements to a wider audience outside of the classroom."
The High Scorers' Concert features a handful of the most talented young musicians from the region who have achieved high scores in their recent ABRSM exams.
Director of Music, Mrs Andrea McEneny, added, "Mrs Hughes is a credit to the school and her achievements, along with the pupils', are simply superb."
Tags: