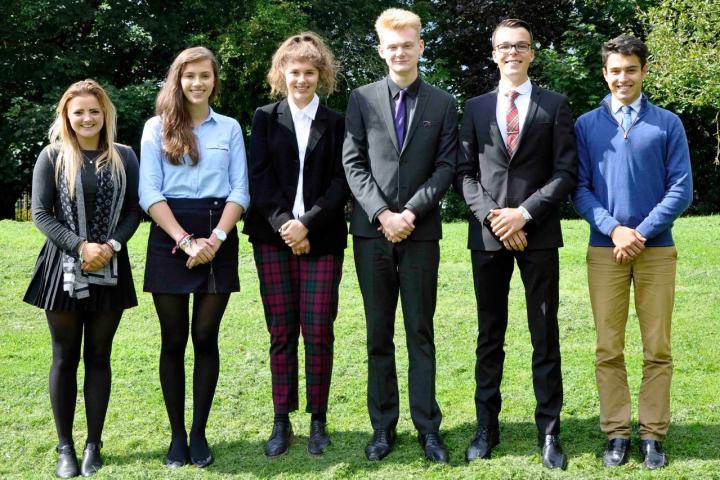 Promotional Feature
Open Evening: Thursday 24th September, 6.00 - 8.00pm
Open Day: Friday 25th September, tours at 9.15am, 11.15am and 1.30pm
The Open Evening and Open Day provide an opportunity to look around the school, speak to staff and students and get a flavour of the excellent work and activity that takes place on a daily basis.
Scrutiny of all aspects of Wilmslow High School over the past year reveals success:
• from the hard work and commitment day in day out from staff and students resulting in this year's pleasing A level and GCSE results to a continued extension of educational programmes to meet the needs of all students;
• from our being awarded the prestigious 'Inclusion Quality Mark Centre Flagship' status in May 2015 to continued high performance in national competitions such as the Magistrates' Mock Trial, the English Speaking Union's Public Speaking Competition and in county, regional and national sports competitions;
• from productions such as 'Oh! What a Lovely War', the Christmas Concert, our exhibition in the Wilmslow Art Trail, through to community service activities like 'Coffee and Carols' and the 'Summer Tea Party'.
These highlights, and many more, are celebrated through our weekly 'High Notes' newsletters, local media and displays around school. All seek to encapsulate what education at Wilmslow High School is all about, ensuring that students' needs are fully met, both academically and personally.
Ofsted's latest visit in October 2013 recognised all of this as well:
• "Students' behaviour and safety are outstanding. They are proud of their school and show high levels of respect for staff and each other."
• "Students consistently show superb attitudes to learning and a willingness to work independently and collaboratively."
This all happens in a school that believes in high expectations and high standards, values and attitudes and where everyone is of equal value working together with mutual respect. We call this 'The Wilmslow Way' where students take pride in their behaviour and in all they do which motivates them to achieve success.
In short, Wilmslow High School will continue to develop the quality of its provision and test what is possible as it maintains its commitment to enabling all students to achieve of their best and indeed beyond what they think they are capable of.
I am pleased to invite you to come to see for yourself. I look forward to welcoming you to the 'Open Evening' or 'Open Day'.
James Pullé, Headteacher.
Photo: Head boy and girl with their deputies.
Tags: