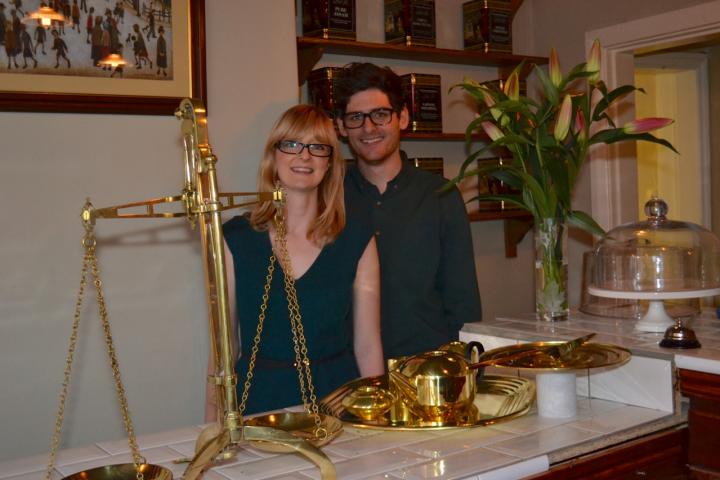 Promotional Feature
In December 2013, The Tea Alchemist opened its magical doors and invited the people of Cheshire to experience exquisite, high quality, organic loose leaf teas from around the globe, in a very memorable Victorian apothecary-stroke-front-room style.
Although principally, the shop is a merchant selling teas, tea ware and gifts, within a few months, The Tea Alchemist began serving completely homemade afternoon teas, something that quickly became extremely desirable for customers; those who booked for the scheduled afternoon tea events and those wishing to book it for parties and functions.
Those of you who have visited the little gem tucked away at the top of London Road will know, it's 'cosy' - and so quickly they began to feel they needed to respond to the desires of their customers and expand into more space.
But not just any space.
The place they joined had to be beautiful, had to have integrity, style and had to share in their love, passion, obsession for quality, purity and health.
The place they joined had to be The Yard.
The Tea Alchemist has been supplying The Yard with a high end array of tea blends (some sold at The Tea Alchemist, some entirely bespoke for The Yard) for over a year, and their relationship has been one of positivity and love from the beginning. With such an evident synergy between the two businesses - both striving to promote alternative, organic therapies and foods to supplement and cleanse individuals' lifestyles - the marriage of the two companies, once proposed, seemed obvious and irresistible.
On Saturday 25th July, the doors to The Tea Alchemist at 79A London Road will close; on Sunday 26th July The Yard will close its restaurant doors, with the shop remaining open throughout. Then, once the marriage has taken place, the refurbishment has been completed and their plans for the future have been finalised, The Yard will reopen its doors on Monday 17th August, invite you to enjoy the fruits of their labour (in a very literal sense as you will see!) and the two businesses will spend the rest of their days with their lovely local customers enjoying the honeymoon that will last a lifetime.
Tags: