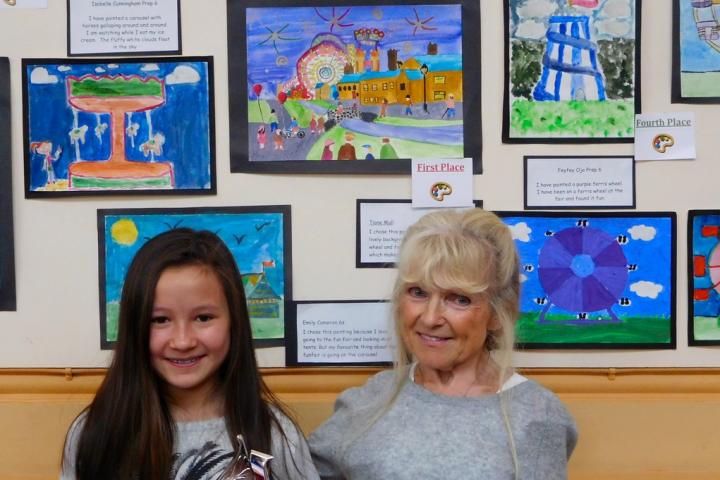 The 2015 Association of Independent Junior School's Art Competition was held at Alderley Edge School for Girls on Saturday, 13th June.
The subject for this year's competition was 'All the fun of the fair', which attracted 250 entries from schools across the region.
The judge, internationally acclaimed artist Janice Sylvia Brock, had the very difficult task of deciding the winners in each age category and the overall champions of the competition.
After much deliberation, Tiane Mull was chosen as the overall winner with Arabella Allen Kyng in second place, Jumanah Charback third and Aarushi Sinha Chawla was fourth.
Sonia Westwood said "I was extremely impressed by the quality and number of entries this year.
"The event was well attended by parents and children of the schools entered and we hope that next year the competition continues to attract such brilliant potential artists."
Photo: Tiane Mull with Janice Sylvia Brock.